The Last Of August by Brittany Cavallaro
Narrator: Julia Whelan, Graham Halstead
Series: Charlotte Holmes #2
Published by Harper Collins on February 14, 2017
Genres: Young Adult, Mystery
Goodreads

Jamie Watson and Charlotte Holmes are looking for a winter-break reprieve after a fall semester that almost got them killed. But Charlotte isn't the only Holmes with secrets, and the mood at her family's Sussex estate is palpably tense. On top of everything else, Holmes and Watson could be becoming more than friends—but still, the darkness in Charlotte's past is a wall between them.

A distraction arises soon enough, because Charlotte's beloved uncle Leander goes missing from the estate—after being oddly private about his latest assignment in a German art forgery ring. The game is afoot once again, and Charlotte is single-minded in her pursuit.

Their first stop? Berlin. Their first contact? August Moriarty (formerly Charlotte's obsession, currently believed by most to be dead), whose powerful family has been ripping off famous paintings for the last hundred years. But as they follow the gritty underground scene in Berlin to glittering art houses in Prague, Holmes and Watson begin to realize that this is a much more complicated case than a disappearance. Much more dangerous, too.

What they learn might change everything they know about their families, themselves, and each other.
The first book in this series was more about how Watson and Holmes were as individuals, both dealing with the notoriety of their families and how they struggled against those expectations and history.  In The Last of August, I felt like it was more about how they interacted as a team and possibly as a couple.  It's still c0mplicated, of course, but it was less of Watson being puppy-eyed and more about their deep bond.  This allowed for the mystery of the story to really come into play and it was so fun.  They are traveling all over Europe, meeting interesting/dangerous people, and trying to unravel the mystery behind Leander's disappearance.  The Moriarty family still plays a big role in that mystery, of course, but I was still surprised by some of the reveals in the book.  The Holmes family is still totally messed up but fascinating, and this extends to Charlotte as well, who continues to deal with her assault. (I was glad that it wasn't simply pushed that under the rug for book two.) It was a good mix of classic mystery and personal drama, with more character and relationship development.
The narrating team was the same as the previous book and while Watson's English accent still came and went, it wasn't a bad job.  I like narrator continuity in a series and so I felt like I was meeting the same Watson that I got to know in book one.  Overall, the Lat of August was just as fun as A Study in Charlotte while building on both the mystery and the persona relationship between Watson and Holmes.  I am excited that there will be a third book in this series!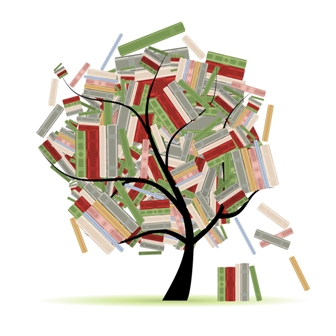 Related Posts