The Sweet Dead Life
Author: Joy Preble
Category: Young Adult
Format: eGalley
Publisher: SoHo Teen
Release Date: 5-14-13
Jenna Samuels is having a very bad eighth-grade year. Her single mother spends all day in bed. Dad vanished when she was eight. Her 16-year-old brother, Casey, tries to hold together what's left of the family by working two after-school jobs— difficult, as he's stoned all the time. To make matters worse, Jenna is sick. When she collapses one day, Casey tries to race her to the hospital in their beat-up Prius and crashes instead. Jenna wakes up in the ER to find Casey beside her. Beatified. Literally. The flab and zits? Gone. Before long, Jenna figures out that Casey didn't survive the accident at all. He's an "A-word." (She can't bring herself to utter the truth.) Soon they discover that Jenna isn't just dying: she's being poisoned. And Casey has been sent back to help solve the mystery that not only holds the key to her survival, but also to their mother's mysterious depression and father's disappearance. – Goodreads
The first thing I noticed about this book was how smart and hilarious Jenna's narrative voice is.  Her observations about her stoner brother and life as an 8th grader made me laugh out loud more than once.  Those funny moments were balanced very well with the more serious themes regarding Jenna's mom and Jenna's feelings of having to try to take care of the family since her dad disappeared.  I loved Casey's transformation from "loser" to "A-word".  Through Jenna's somewhat cynical view, it was both touching and funny to read.  I loved their sibling relationship because it seemed very real to me.  There was a lot of love there as well as the normal frustrations that anyone with a brother will be able to relate to.  It was nice to read a book where the sibling relationship was the main focus.
On top of the family drama, there was a good old fashioned mystery that needed to be solved.  I thought this plot line was really fun and I had a good time trying to figure out what was going on.  The pacing was great and the mystery elements were very well structured and seemed to flow seamlessly within all of the other elements in the story.  Casey was meant to help solve this problem, of course, but he was still flawed and that brought out the realism in the mystery plot.  I know that sounds a bit silly since this book does deal with people turning in to angels, but Casey's struggle with his new status could be compared to any adolescent life change.  It was still hard for him to deal with and I'm glad that it wasn't all golden wings and harp music.  Overall, this book was a smart and fun read with a main character that will appeal to both tweens, teens, and adults.
I received this galley in exchange for my honest review.
Find Joy Preble online:
Website 
Twitter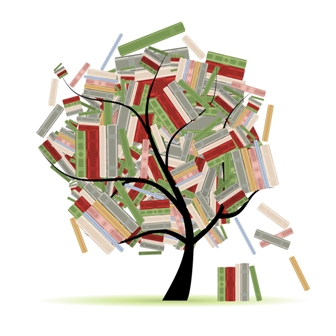 Related Posts