I received this galley in consideration for an honest review.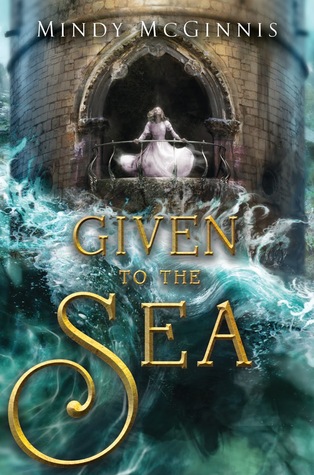 Given To The Sea by Mindy McGinnis
Series: Given Duet #1
Published by Penguin on April 11, 2017
Genres: Young Adult, Fantasy
Goodreads

Khosa is Given to the Sea, a girl born to be fed to the water, her flesh preventing a wave like the one that destroyed the Kingdom of Stille in days of old. But before she's allowed to dance – an uncontrollable twitching of the limbs that will carry her to the shore in a frenzy – she must produce an heir. Yet the thought of human touch sends shudders down her spine that not even the sound of the tide can match.

Vincent is third in line to inherit his throne, royalty in a kingdom where the old linger and the young inherit only boredom. When Khosa arrives without an heir he knows his father will ensure she fulfills her duty, at whatever cost. Torn between protecting the throne he will someday fill, and the girl whose fate is tied to its very existence, Vincent's loyalty is at odds with his heart.

Dara and Donil are the last of the Indiri, a native race whose dwindling magic grows weaker as the island country fades. Animals cease to bear young, creatures of the sea take to the land, and the Pietra – fierce fighters who destroyed the Indiri a generation before – are now marching from their stony shores for the twin's adopted homeland, Stille.

Witt leads the Pietra, their army the only family he has ever known. The stone shores harbor a secret, a growing threat that will envelop the entire land – and he will conquer every speck of soil to ensure the survival of his people.

The tides are turning in Stille, where royals scheme, Pietrans march, and the rising sea calls for its Given
The thing I love about books by Mindy McGinnis is that one is never like the other.  She's written dystopian, historical, and gut wrenching contemporary.  When I saw the jacket copy for Given to the Sea, I knew I had to put this on my must read list.  Given to the Sea is told in several points of view.  Each character's life is in some way impacted by the sacrifice of The Given, who has fled to Stille when they are attacked by a rival kingdom.  The Given is a girl who is destined to give birth and then sacrifice herself to the sea in order to prevent the ocean from destroying everything.  Khosa, the Given, is coming to the age when she must chose a mate and get pregnant.  Right away, you see that what they tell her is her destiny is really just her choice being taken away from her.  Khosa has accepted her lot in life, but she cannot bring herself to choose a mate or even to bear the touch of anyone.  When she arrives at the castle she is welcomed with open arms, but she is still only seen as a sacrifice, not as a whole person.  Slowly, the Prince and the kings adopted children, start to recognize Khosa as a person.  This, in return, allows Khosa to think of herself as more than just a means to an end.  Dara and Donil, the last of their people, also face the dehumanizing way that people view those who are different.  They have been sheltered and protected by the King, but their loneliness as the last of the Indiri still holds them apart.
The sea is also a character in this book.  It provides food and a way to survive, but it also looms over everyone as a destructive force that they do not understand and one whose mere presence seems to trap them into lives they do not want.  Is the sea really going to destroy them without a sacrifice? This questions seems to run throughout the book and keeps pushing at all of the characters as each contemplates whether they can find the courage to make their own choices.  I saw this especially in Witt, whose leadership of a Spartan-like people was brutal and driven by strict rules.  He seemed to feel as trapped as Khosa, in many ways.  I could go on and on about this book because there is a lot to take in, but I really think this book is worth reading, so I won't give away too much more.  I will only say that I am very glad that there will be another book because as much as you find out in book one, there are still so many more questions and the ending will definitely leave you wanting more.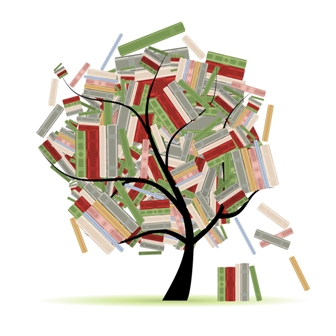 Related Posts