I received this galley in consideration for an honest review.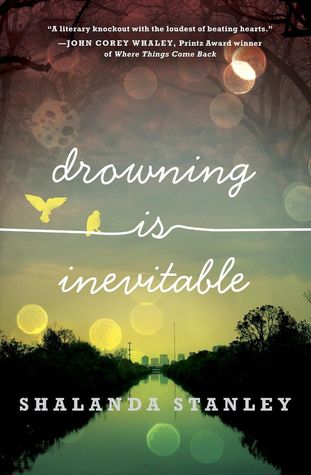 Drowning Is Inevitable by Shalanda Stanley
Published by Random House on September 8, 2015
Genres: Young Adult
Goodreads

Olivia has spent her whole life struggling to escape her dead mother's shadow. But when her father can't even look at her because Olivia reminds him of her mother, and her grandmother mistakenly calls her "Lillian," shaking a reputation she didn't ask for is next to impossible. Olivia is used to leaning on her best friend, Jamie; her handsome but hot-tempered boyfriend, Max; and their wild-child friend, Maggie, for the reality check that her small Louisiana town can't provide. But when a terrible fight between Jamie and his father turns deadly, all Olivia can think to do is grab her friends and run.

In a flash, Olivia, Jamie, Max, and Maggie become fugitives on the back roads of Louisiana. They're headed to New Orleans, where they hope to find a solution to an unfixable problem. But with their faces displayed on all the news stations, their journey becomes a harrowing game of hide-and-seek from the police—and so-called allies, who just might be the real enemy.
Drowning Is Inevitable was a quietly addicting story.  Once I picked it up, I wanted to keep going and when I wasn't reading it, it nagged at me until I picked it up again.  Olivia's life is a fractured narrative; her grandmother slips in and out of reality as she mistakes Olivia for her deceased mother, Lillian,  and her father stands on the outskirts of her life, not gone, but not really there, either. Lillian is not on the outskirts, however, and her memory, as well as all of the things that made up her short eighteen year life, are at Olivia's fingertips. Olivia's constant worry (bordering on obsession) about exactly how similar she is to her mother lays much of the foundation for this book.  The only constant realtionship in Olivia's life is Jamie, who is the kind of best friend you only find in books.  Their relationship is the axis upon which Olivia's world spins, and although Olivia's mother's suicide at a very young age sculpts much of the story, Jamie is perhaps just as tragic a figure, if not more so, than Olivia.  Jamie's abusive alcoholic father takes the story from small town existential crisis into a story about four loyal friends on the run and without an idea of how to fix what's gone wrong.
If taken alone, I think each of the four main characters might have come off as too cliched, but together their dynamic resonated and enriched the story.  The friendship between Jamie and Olivia never waivers and Maggie and Max are pillars of friendship, as well, although they know this decision could be life changing, and not in a good way.  Max, the on-again, off-again boyfriend was interesting.  He comes off as another small town boy with a rich dad and no sense of consequences in life, but if you keep reading and just sit back a bit, you see that there is a reason that Olivia always went to on-again.  His sincerity is eventually revealed and I ended up really loving him, mostly because he made this great transformation into someone who accepted Olivia for who she was.  Everyone confronted something about themselves during their time on the run and it was woven into the fugitive plot in a way that enhanced, rather than detracted from, the story.  This wasn't a happy book, in fact there were many heartbreaking scenes, but its substance and story was wholly satisfying.  This was a very strong debut and I will definitely be on the look-out for more books from this author.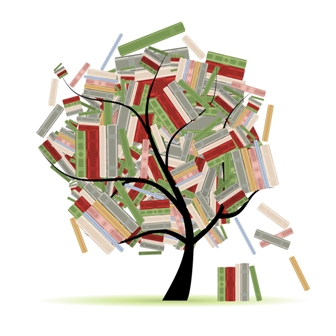 Related Posts