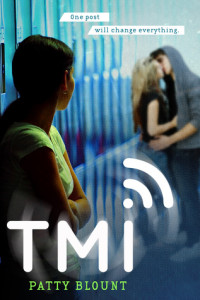 TMI
Author:
Patty Blount
Category:
Young Adult
Publisher:
Sourcebooks
Release Date:
8-6-13
Bailey's falling head-over-high-heels for Ryder West, a mysterious gamer she met online. A guy she's never met in person. Her best friend, Meg, doesn't trust smooth-talking Ryder. He's just a picture-less profile. When Bailey starts blowing Meg off to spend more virtual quality time with her new crush, Meg decides it's time to prove Ryder's a phony. But one stupid little secret posted online turns into a friendship-destroying feud to answer the question: Who is Ryder West? –
Goodreads
Told in alternating viewpoints, TMI chronicles a friendship between two girls that are very different people.  Meg and Bailey are inseparable, but Meg's role in the relationship seems to be more parental that sisterly, at times.  The loss of her father weighs heavily on Meg and that weight make it necessary for her to try and control everything, and everyone, around her.  She tries to control her feelings for Chase, her plan for her life, and whatever missteps she thinks Bailey might be taking.  Just reading about her made me tense.  In contrast, Bailey bounces from one thing (or person) to the other, trying to fill the void that has been left by a father she never knew.  Pretty and  insecure, Bailey seems to simultaneously resent and crave Meg's controlling ways.  The friendship between the two girls is the center of this story, although there was a romantic element that I really enjoyed.  When Bailey breaks up with her boyfriend, she befriends an online gamer who seems to share all of her interests and gives Bailey what she needs in reassurance.  Of course, things are not as they appear to be and as it becomes clear that Ryder is up to something, Meg and Bailey hit a very bumpy road.
The structures of Meg, Bailey and Chase's families play a big role in this story.  Each has their own special level of dysfunction and I really liked the way that the families seemed real and you could clearly see how they frustrated the three teens in their own way.  It was nice to see non-perfect families that had problems but were still able to provide love.  Meg's issues were a little more serious that the other two, at least in my mind, but everyone was coping with something.  Both girls were flawed characters that frustrated me at times, but that made the story that much more relatable.  Social media played a big role TMI, as well.  The drama between friends was not unusual, but the way that online communication and relationships seemed to escalate it was a very relevant aspect of the story.  Bailey makes friends with a boy online that refuses to meet her while her friends warn her about what might happen.  Facebook becomes a battleground for some really hurtful words and texting and email make face-to-face resolution almost impossible.  As someone who did not have to be a teen in the age of technology, it really made me realize how complicated social media can make life for a teen.  There is a whole other level of exposure and so many more ways to find humiliation.  That is not to say that this book as anti-social media.  I did not feel that it had an agenda at all.  I liked the way the story took those technological elements and integrated them into a story that was dramatic and emotional.  I think that anyone who reads YA contemporaries will be pleased with TMI.
I received this galley in exchange for my honest review.
Find Patty Blount online:
Website
Twitter
Facebook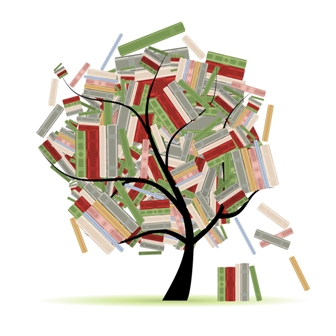 Related Posts