I received this galley in consideration for an honest review.
Confessions Of A High School Disaster: Chloe Snow's Diary by Emma Chastain
Published by Simon & Schuster on March 7, 2017
Genres: Young Adult
Goodreads

In the tradition of Bridget Jones's Diary, a lovably flawed high school student chronicles her life as she navigates the highs and lows of family, friendship, school, and love in a diary that sparkles with humor and warmth.

I'm Chloe Snow, and my life is kiiiiind of a disaster.

1. I'm a kissing virgin (so so so embarrassing).
2. My best friend, Hannah, is driving me insane.
3. I think I'm in love with Mac Brody, senior football star, whose girlfriend is so beautiful she doesn't even need eyeliner.
4. My dad won't stop asking me if I'm okay.
5. Oh, and my mom moved to Mexico to work on her novel. But it's fine—she'll be back soon. She said so.

Mom says the only thing sadder than remembering is forgetting, so I'm going to write down everything that happens to me in this diary. That way, even when I'm ninety, I'll remember how awkward and horrible and exciting it is to be in high school.
Written in a diary format, Confessions of a High School Disaster was a book I expected to read like younger YA, but ended up touching upon a wide variety of experiences and issues over the course of one school year.  Chloe's voice was honest and really funny at times.  As a freshman, she was trying so hard to define herself and I could really relate to all of her feelings.  Her parents were having a but of a crisis and she was trying to figure out what it meant to be in high school and whether she would ever get to kiss a boy.  Pretty quickly, Chloe realizes that high school is much more complicated that just picking someone to kiss.  Confessions did a great job of showing how it can be hard to navigate your own changes and the changes of your friends, especially people you've known forever.  The growing pains related to home and friendships, as well.  Since we only hear Chloe's voice, we only get one side of the story, but I felt that I still was able to get to know the supporting characters as fully developed people.  Her friends were each wonderful in their own way and they each enhanced Chloe's life in different ways.
As the year progresses, you can see where Chloe's view of the situation with her parents starts to slowly change.  It was heartbreaking to read how it slowly becomes obvious to Chloe and even sadder that she seems to be the last person to realize what is going on.  Chloe made some pretty terrible decisions and there was a lot of self-deception going on, but I really liked her and her flaws.  I appreciated that she wasn't perfect, that she screwed up as much as she triumphed.  It was authentic and I found myself shaking my head at some of her choices but it also made me want to see her become successful.  That is a testament to the way the narration gave such good insight into her feelings and motivations.  Chloe hits a lot of "firsts" in her freshman year and while there was a lot going on, I found that I was enjoying the story so much that I didn't want to put the book down.  I feel like most YA features characters that are 16 or older, so Confessions of a High School Disaster is different in that respect, as well.  Overall, I really enjoyed Chloe's story and I wouldn't be at all upset if we got another book from the perspective of one of the other characters in this sweet and honest story.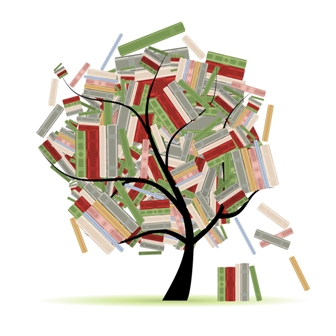 Related Posts