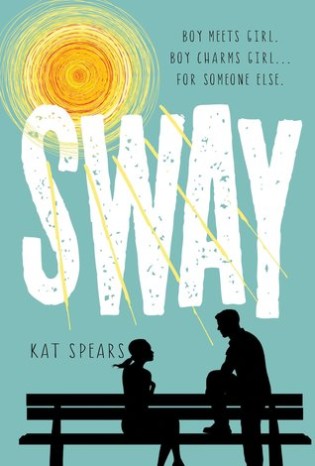 Sway by Kat Spears
Narrator: Nick Podehl
Published by St. Martin's Press on September 16, 2014
Genres: Young Adult
Goodreads

In Kat Spears's hilarious and often poignant debut, high school senior Jesse Alderman, or "Sway," as he's known, could sell hell to a bishop. He also specializes in getting things people want---term papers, a date with the prom queen, fake IDs. He has few close friends and he never EVER lets emotions get in the way. For Jesse, life is simply a series of business transactions.

But when Ken Foster, captain of the football team, leading candidate for homecoming king, and all-around jerk, hires Jesse to help him win the heart of the angelic Bridget Smalley, Jesse finds himself feeling all sorts of things. While following Bridget and learning the intimate details of her life, he falls helplessly in love for the very first time. He also finds himself in an accidental friendship with Bridget's belligerent and self-pitying younger brother who has cerebral palsy. Suddenly, Jesse is visiting old folks at a nursing home in order to run into Bridget, and offering his time to help the less fortunate, all the while developing a bond with this young man who idolizes him. Could the tin man really have a heart after all?

A Cyrano de Bergerac story with a modern twist, Sway is told from Jesse's point of view with unapologetic truth and biting humor, his observations about the world around him untempered by empathy or compassion---until Bridget's presence in his life forces him to confront his quiet devastation over a life-changing event a year earlier and maybe, just maybe, feel something again.
Sway is a loose modernization of the Cyrano de Bergerac story, which is to say that the main character, Jesse, orchestrates a date between two people and ends up falling in love, himself.  That sounds like a simple and often written idea, but Sway was saved from mediocrity by  a cast of complicated and challenging characters.  Jesse's voice is very straightforward and definitely not ready for prime time; race, religion, body type, special needs,  sexual preferences – all are fair game, in Jesse's head.  Jesse is not someone who I would call a good influence, to put it lightly.   You get pretty quickly that this is someone who doesn't have support from anyone else in his life, and while he takes care of himself, there is a vulnerability that will keep you from completely writing him off. Jesse's nickname, Sway, come from his extracurricular activities; he deals term papers, drugs, favors, and basically operates a lot like a gangster who get people what they want, for a price.  He also hangs out with scary people, has a fairly nihilistic outlook on life, and doesn't seem to care about much beyond his own needs.  Yet, despite all of that, I wanted to know him.  Jesse is a knowable character, even if he isn't likable, and as the book progresses, you get glimpses into the life that holds up his behavior.  He is a brilliant anti-hero in that, even as he grows, he remains himself.  He does not become an angel or what I would call reformed.  Love doesn't "save" him, but all of the things he has to do in order to get Bridget's attention for his client, end up changing him, in the end.  By changing, he starts to think that maybe he does deserve to be loved.  That being said, I would not call this a love story.  This is about Jesse, and make no mistake that Jesse's inner dialog might be offensive to some people.  However, I urge you to stretch your boundaries a little and give this book a chance.  I wish it had gotten more attention because I think there's a lot to this story and its unlikable, but likable, main character.
The audiobook was read by a new narrator for me and he did an excellent job.  His performance as Jesse was brilliant and I think my positive feelings about Jesse were due, in part, to his performance.  His female voices were a bit over the top, at times, but I really felt like I was in the story due to Nick Podhel's narration.  Sway was an excellent book and as an audiobook, it's one that I would definitely recommend to everyone.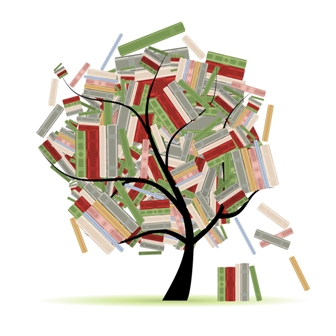 Related Posts