I have two reviews today!  Both are paranormal stories, one in the Young Adult category and the other in Adult Paranormal Romance.
Find out more information about this feature and my ratings here.
The Poison Princess
Author:
Kresely Cole
Narrator:
Emma Galvin, Keith Nobbs
Performance:
Good
Sixteen year old Evangeline "Evie" Greene leads a charmed life, until she begins experiencing horrifying hallucinations. When an apocalyptic event decimates her Louisiana hometown, Evie realizes her hallucinations were actually visions of the future—and they're still happening. Fighting for her life and desperate for answers, she must turn to her wrong-side-of-the-bayou classmate: Jack Deveaux. With his mile-long rap sheet, wicked grin, and bad attitude, Jack is like no boy Evie has ever known. Even though he once scorned her and everything she represented, he agrees to protect Evie on her quest. She knows she can't totally depend on Jack. If he ever cast that wicked grin her way, could she possibly resist him? As Jack and Evie race to find the source of her visions, they meet others who have gotten the same call. An ancient prophesy is being played out, and Evie is not the only one with special powers. A group of twenty-two teens has been chosen to reenact the ultimate battle between good and evil. But it's not always clear who is on which side. – Goodreads
I admit that I did not expect for this story to be so bleak.  I liked the way the reader was able to establish what life was like before the apocalypse because it gave a sense of the challenges and provided a marker for the character growth that took place.  The first part of the book, told through the eyes of a psychopath, was truly creepy.  It really added something to the story because I really wanted to know how all of the puzzle pieces would fit together.  I really liked the mythology that developed around the story as it started out being a post-apocalyptic adventure and ended up being much more than that.  Evie was not entirely likable in the beginning of the book, but as she was forced to find a way to survive, I grew to like her.  Jack was a bit two dimensional, but I think he will undergo a lot of change as the series continues, so that didn't really bother me at all.
This book has two narrators, but the bulk of the storytelling is in Evie's voice.  Since this book takes place in Louisiana, accent was very important, and the narrator sis a good job.  They 0pbviosul found someone who lived in that area because there was no forced, antebellum ridiculousness that sometimes happens when someone tried to imitate a Southern accent.  The male narrator got the creepy cadence of his character perfectly.  Overall, this was a good story with narration that kept me engaged and interested.
Last Kiss Goodnight
Author
: Gena Showalter
Narrator:
George Newbern
Performance:
Good
I received this audiobook in exchange for my honest review.
Black ops agent Solomon Judah awakens caged and bound in a twisted zoo where otherworlders are the main attraction. Vika Lukas, the owner's daughter, is tasked with Solo's care and feeding. The monster inside him yearns to kill her on sight, even though she holds the key to his escape. But the human side of him realizes the beautiful deaf girl is more than she seems—she's his. Vika endures the captives' taunts and loathing, hoping to keep them alive even if she can't free them. Only, Solo is different—he protects her. But as hostility turns to forbidden romance, his feelings for her will be used against him…and he'll be put to a killer test. – Goodreads
This was my first Gena Showalter book, although I know that she has gathered many fans throughout her very prolific career.  I am not usually a consumer of adult paranormal romance, and I'm not sure that this is really the genre for me.  The story was good and the world building was thorough enough to keep me engaged.  I became very frustrated with the repetitiveness of Vika and her constant refusals to leave the circus.  I felt like I listened to the same scene over and over again and felt the story kind of stalled in the middle.  When there was action, it was very good, and as a hero, Solo was an appealing character.  The way his past was revealed through his own thoughts was a good way to transform his character from a single-minded assassin to a caring person with depth.  I thought that part was well-done because it made me care about what happened to him.  The ending was a bit rushed and bordered on cheesy, so that took a little bit of enjoyment away from it, but it was an entertaining story, overall.
The narration was good.  I thought George Newbern captured Solo's voice very well.  His voicing of Vika was not bad, either, and I liked his use of accents.  While this wasn't necessarily the book for me, but I think that more devoted fans of this genre will be very pleased with it.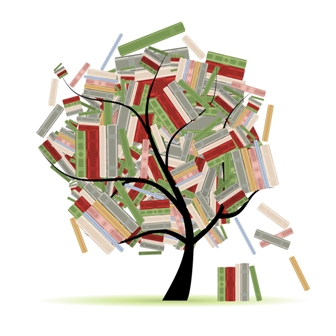 Related Posts