I received this galley in consideration for an honest review.
After The Fall by Kate Hart
Published by Macmillan on January 24, 2017
Genres: Young Adult
Goodreads

Seventeen-year-old Raychel is sleeping with two boys: her overachieving best friend Matt…and his slacker brother, Andrew. Raychel sneaks into Matt's bed after nightmares, but nothing ever happens. He doesn't even seem to realize she's a girl, except when he decides she needs rescuing. But Raychel doesn't want to be his girl anyway. She just needs his support as she deals with the classmate who assaulted her, the constant threat of her family's eviction, and the dream of college slipping quickly out of reach. Matt tries to help, but he doesn't really get it… and he'd never understand why she's fallen into a secret relationship with his brother. The friendships are a precarious balance, and when tragedy strikes, everything falls apart. Raychel has to decide which pieces she can pick up – and which ones are worth putting back together.
From the outside, After the Fall may seem like a story about a girl who has to choose between two brothers.  Thankfully and wonderfully, it goes way, way beyond that.  Raychel is from a poor, single parent family. She works in order to earn money for college but often ends up helping with household expenses, as well.  For someone like Raychel, college is a possibility but in no way a guarantee.  Her best friend Matthew is in a situation that is the opposite in almost every way.  College is expected and, really, pretty much guaranteed.  He has all the time in the world to build his resume with after school activities and has never really known financial hardship. He is known as a nice  Raychel spends so much time at his house that, in many ways, she is treated like family.  Since Raychel's reality is so different, I can see why Matt's family appeals to her so much.  He knows who he is and where he came from. There are no question marks in his ego.  Internally, Raychel is still coming to terms with the fact that she is a victim of assault.  Even in her own mind, this isn't something she can say 100%, even to herself. The way that the scenario played out was very well done and really showed the way that assault is viewed by so many, including victims, as only looking a certain way or applying to certain sex acts.  As she's dealing with this and her mother's financial problems, it's Matt's brother that seems to really see her.  Andrew is not the 'good guy' until you look at what he's really saying and how he's listening to Raychel.  The personality and actions of the two brothers were in stark contrast with each other, but also painted the picture of a loving and flawed family.
I really appreciated the way that After The Fall took on the character of the 'good guy' and seemed to ask is he really good or is this what we're told is good?  In other words, do his actions and our perception of his character match?  It brought to light the damage that microaggressions can wreak on people and relationships, and the way that privilege can warp our view of how other people struggle.  It was also important to explore this in a story that involved choice about who we love and with whom we decide to share both physical and emotional intimacy.  The dual point of view highlighted the contrast between what Raychel was dealing with and what Matt was seeing from his standpoint.  It was startling, really, and it was an excellent use of one of my favorite narrative techniques.  After The Fall is sad, no doubt about it, and while the ending was definitely bittersweet, I thought it was an excellent choice for all of the characters involved.   After The Fall was a thought provoking and heartbreaking story about physical and emotional consent and how friendships can change people.  If you are a fan of contemporary YA, this should absolutely be on your reading list.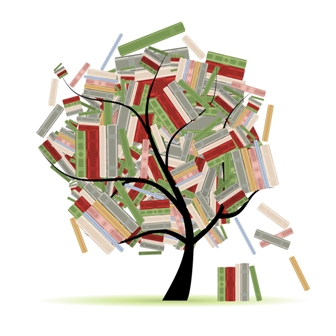 Related Posts