I received this galley in consideration for an honest review.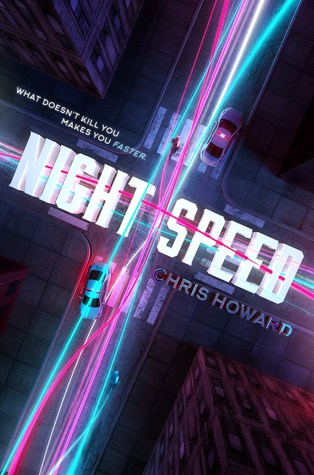 Night Speed by Chris Howard
Published by Harper Collins on May 3, 2016
Genres: Young Adult, Science Fiction
Amazon,  - IndieBound,  - B&N,  - iBooks,  - The Book Depository
Goodreads


Only those young enough can survive the pulse-pounding rush of tetra, a dangerous and addictive new drug that fuels a nine-minute burst of superhuman strength and speed. Alana West has been trained to use the drug so she can pursue the young criminals who abuse its power—criminals like the breakneck who nearly killed her kid brother.

On tetra, Alana is unstoppable. The rush makes her an explosive blur as she surges through New York City, battling to bring down breaknecks before they leave more people dead or injured in their wake. But with the clock ticking down to her eighteenth birthday, Alana will soon be too old for the rush...when just one more dose will prove deadly.

Supported only by her strong and steady handler, Tucker, Alana goes undercover, infiltrating an elite gang of breaknecks to stop the supply of their drug. But when Alana gets trapped on the wrong side of the law, she learns the breaknecks are not quite what they seem—especially Ethan, the artistic boy whose bottomless brown eyes seem to see the truth inside her. With her own dependency on tetra increasing, Alana must decide where her loyalties lie before the rush ends. Forever.
Night Speed centers around a drug called tetra that is used by criminals and law enforcement, alike.  Right away, the fact that both sides were both using it, intrigued me.  In order to catch the criminals, the police had to hire teens to take that very drug in order to catch the people who were distributing it illegally.  Right away, I knew this book would present a lot of interesting moral questions.  Alana joined because she feels she has no choice with a handicapped brother and a dead father.  She does it out of guilt, so when her time comes to an end and she is pulled into the side that she has been fighting against, her whole sense of right and wrong is turned inside out.  Through her undercover work, she quickly discovered that much like the police, the criminals have their own motivations for what they do, and they become more real to her and less like a point on her arrest score card.  In the mean time, she is facing her craving for tetra and the realization that time is running out on her ability to even use the drug.  All of these elements made for a compelling plot.  Set in New York, the world building was well done.  It was set n a New York that was similar to what we know, but with the grittier elements and problems associated with the breaknecks.
I've always thought that in order to write a story with a lot of action, you have to be very good at describing how the action unfolds.  There is a certain amount of visualization necessary when reading a book where people are racing, jumping, or chasing.  Nigh Speed does an excellent job with this.  I could really picture what was going on; jumping from roofs, out of windows, and running in the streets.  It kept the story moving, of course, but it also helped keep me engaged in what was going on.  The speed and the urgency in everything that Elana did was a huge part of the story and I think the author did a good job of putting that on the page.  There was also an excellent twist at the end that I did not see coming, and it was one that was not only shocking but very emotional.  Overall, Night Speed was well-paced and a good balance of nearly constant action with a story of family, love, loss, and the fight for a better life.
Win one Finished Copy of Night Speed!  You must be 13+ to enter, open to US residents only.  Good Luck!
Make sure you visit the other stops!
Week 1
4/25: Pageturners Blog – Playlist
4/26: Ex Libris – Review
4/27: The Reader Bee – Review
4/28: Icey Books – Review
4/29: Brittany's Book Rambles: Review and Q&A
Week 2
5/2: Cuddlebuggery – Review
5/3: Sci Fi Chick – Author Guest Post
5/4: Forever Young Adult – Review
5/5: The Irish Banana – "Alana West's French Press Coffee Brewing Tips"
5/6: Novel Novice – Flash Q&A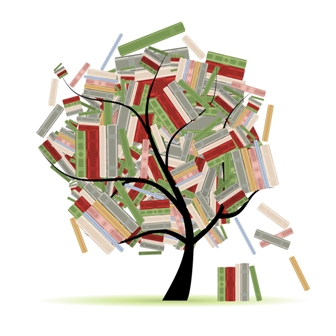 Related Posts