I received this galley in consideration for an honest review.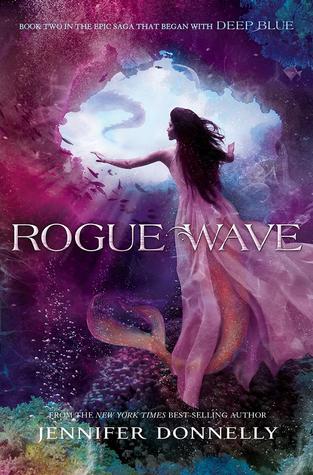 Rogue Wave by Jennifer Donnelly
Series: Waterfire Saga #2
Published by Disney-Hyperion on January 6, 2015
Genres: Young Adult, Paranormal
Goodreads


Serafina, Neela, Ling, Ava, Becca, and Astrid, six mermaids from realms scattered throughout the seas and freshwaters, were summoned by the leader of the river witches to learn an incredible truth: the mermaids are direct descendants of the Six Who Ruled-powerful mages who once governed the lost empire of Atlantis. The ancient evil that destroyed Atlantis is stirring again, and only the mermaids can defeat it. To do so, they need to find magical talismans that belonged to the Six. Serafina believes her talisman was buried with an old shipwreck. While researching its location, she is almost discovered by a death rider patrol led by someone familiar. . . . The pain of seeing him turned traitor is devastating. Neela travels to Matali to warn her parents of the grave threat facing their world. But they find her story outlandish; a sign that she needs to be confined to her chamber for rest and recovery. She escapes and travels to Kandina, where her talisman is in the possession of fearsome razormouth dragons. As they hunt for their talismans, both Serafina and Neela find reserves of courage and cunning they didn't know they possessed. They face down danger and death, only to endure a game-changing betrayal, as shocking as a rogue wave.
Rogue Wave was a fun expansion of the story and detailed world building that was started in book one, Deep Blue.  There were ghosts, dragons, evil monsters, and diabolical political plots, just t name a few things.  The story switched between the perspectives all of the mermaids so that the reader could really see what was happening.  I was surprised at how well that was pulled off because so many points of view could have easily been too confusing to follow.  In fact, it was done well enough that I had a clear picture of how the story was coming together and it gave me a greater understanding of the story, as a whole.  I also felt like I got to know characters other than Sera in Rogue Wave, which helped the story.  Neela, in particular, stood out to me as a heroine that I really loved reading, and I hope that her charter continues to develop.
The pacing of this book was a little better than book one, I think.  The action definitely ramped up and since we were seeing more perspectives, I never felt like the story was bogged down because I was wondering what else was happening.  This also applied to the world building, which seemed less like a lesson this time and more like the characters were really inhabiting the book.   There were a few surprise twists that added a good portion of the mystery to what exactly they were looking for and it was easy to see what was at stake for all of the underwater kingdoms.  Rogue Wave was a very fast moving and engaging story that would be great for all ages of YA and anyone who loves mermaids.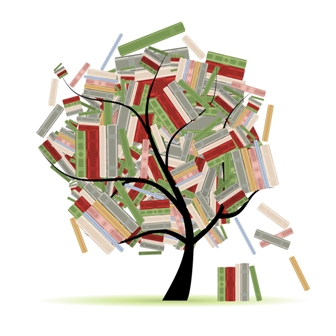 Related Posts