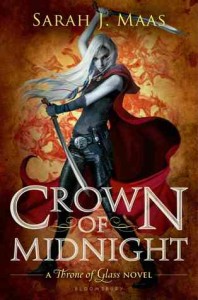 Crown Of Midnight
(Throne of Glass #2)
Author:
Sarah J. Maas
Category:
Young Adult
Publisher:
Bloomsbury
Release Date:
8-27-13
After a year of hard labor in the Salt Mines of Endovier, eighteen-year-old assassin Celaena Sardothien has won the king's contest to become the new royal assassin. Yet Celaena is far from loyal to the crown – a secret she hides from even her most intimate confidantes. Keeping up the deadly charade—while pretending to do the king's bidding—will test her in frightening new ways, especially when she's given a task that could jeopardize everything she's come to care for. And there are far more dangerous forces gathering on the horizon — forces that threaten to destroy her entire world, and will surely force Celaena to make a choice.  Where do the assassin's loyalties lie, and who is she most willing to fight for? –
Goodreads
"She had a flicker of a memory from a time when, just for a moment, she'd been free; when the world had been wide open and she'd been about to enter it with Sam at her side.  It was a freedom that she was still working for, because even though she'd only tasted it for a heartbeat, it had been the most exquisite heartbeat she'd ever experienced." – ARC pg. 82
I was very eager to dive back into the brutal and secretive world of the Throne of Glass series.  Right away, I realized that Caelena was presenting a very different part of herself to everyone she interacted with; to the King, she was his Champion, to Nehemia she was a friend, and to Chaol and Dorian…..well, you'll have to read the book to find out  more about that situation.  There is also the addition of Mort, who you will love meeting.  I think he might actually be my favorite entity in this book.  As tough and scary as many of the characters were, one thing I really appreciated about them is that they were also very vulnerable.  It is no small feat to take someone who is a violent killing machine and make them human and worthy of sympathy.  Sarah J. Maas is able to do that with Celaena and I found myself really caring about her as much as I did in the first book.  She is not quite as broken in Crown Of Midnight, but that doesn't mean she is  healed, which gave her character the depth that I love seeing in a heroine.   The world of the palace has not changed, and I loved diving back into life at court with its fancy balls and political (and literal) backstabbing.  Celaena takes some insane risks to try to find the answers to the mysteries presented in book one, and there were so many heart-in-your-throat-moments that I lost count.  I felt that I got to know Dorian and Chaol even better in this book and they became more three dimensional as characters.
There were some losses in this story that took me by surprise.  I think that in many ways it was a more emotional book than Throne of Glass, but it did not sacrifice any of the action or adventure I remember from book one.  It was deeply, deeply romantic with some scenes that are guaranteed to take your breath away.  Get out your fainting couch, because there will be swooning.  I can't say that Celaena is so swept away by love that she forgets who she is and why she's there.  On the contrary, her job with the king and her mission to bring down the kingdom still remains her priority, which makes the romance even more bittersweet.  I knew the ending would be painful, and I was right.  It was painful, but in the best way.  It was the kind of pain that makes you wish you had the next book in your hand immediately because the idea of waiting is just too much.  Crown Of Midnight exceeded my expectations and most certainly avoided the second book slump that happens in so many series.  Don't wait another minute to immerse yourself in this world!
I received this galley in exchange for my honest review.
Find Sarah J. Mass online:
Website
Twitter
Facebook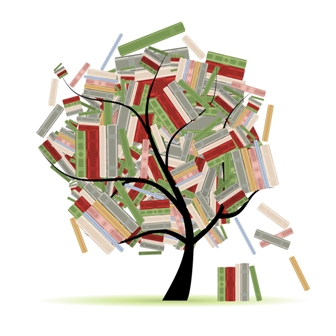 Related Posts