I approached this one with some trepidation because of the title, but it ended up being kind of interesting.  First, the heroine is more interested in social justice for girls who are essentially trapped in brothels and has made it her life's work to rescue them.  She and Bryson have a history, which is a trope I love, and that history really challenged the hero.  Meaning, he didn't really handle it that well.  The hero's own struggles come from his determination to make his reputation in the public eye everything.  Thus, his obsession with a wife who has unquestioning virtue.  Of course, it all goes sideways and there are a lot of conversations about societal expectations, how a woman's past is held against her and Bryson's own preconceived ideas and prejudices.  I didn't always like Bryson, I'll be honest, but thought the plot was good and I liked where his character ultimately ended up at the end of the story.
The Many Sins of Lord Cameron
by
Jennifer Ashley
Series:
Mackenzies & McBrides #3
Published by
Berkley
on August 2, 2011
Genres:
Romance
,
Historical Romance
,
Scottish Romance
Goodreads


Cameron Mackenzie is a man who loves only horses and women—in that order—or so his mistresses say.

Ainsley Douglas is a woman with a strong sense of justice and the desire to help others—even if that means sneaking around a rakish man's bedchamber.

Which is exactly where Cam finds her—six years after he caught her the first time. Only then, she convinced Cam she was seeking a liaison, but couldn't go through with it because of her husband. Now a widow, she's on a mission to retrieve letters that could prove embarrassing to the queen. Cam has no interest in Ainsley's subterfuge, but he vows to finish what they started those many years ago. One game, one kiss at a time, he plans to seduce her. And what starts out as a lusty diversion may break Cam's own rules—and heal the scars of a dark and damaging past..
Lord Cameron's story is the third in the Mackenzies and McBrides series.  I really enjoyed the first two books and this one was good, as well, but I an see that the same themes are being regurgitated over and over.  (Nothing kills a series more than being able to map out exactly how many fights/sex scenes will take place in every book). I liked the two main characters and the glimpses at heroes from past books (Lord Ian!) but it didn't have a plot that really grabbed my attention quite as much as the others. What I do like about this series is that it's set in Victorian England, rather than Regency England, which is a nice break. I especially liked the subplot involving Queen Victoria herself.  I have enjoyed this series, but I can see the momentum is starting to wane.  I might read one more book, but the plots have already started to wear a bit thin.  However if you are looking for a historical romance that isn't Regency, this should go on your list
Hard To Hold by Katie Rose
Series: Hard To Play #1
Published by Random House on September 13, 2016
Genres: Romance, Sports Romance
Goodreads



New Jersey Hurricanes striker Logan Hart lives for the grind of training, the adrenaline of competition, and all the perks of the road—until his ex hands him a baby and tells Logan to raise her on his own. He's eager to pass this bundle of joy into more capable hands and get back to his hard-playing, hard-partying ways. But when a beautiful, blond drill sergeant of a nanny turns Logan's life upside down, he sets a new goal: winning her heart.

Isabella Bennett takes pride in teaching the rich and famous how to become loving families. Her no-nonsense style is just what Logan and his crying, copper-haired cutie need. So why can't she get the image of Logan's tanned, muscular body out of her head? Isabella's here to whip a new father into shape, not fall for a sexy ladies' man. But their chemistry is too tantalizing to ignore, much like the temptation to trust someone with her deepest secrets—and embrace a loving family all her own.
Although I a not a huge sports fan, I do love sports romances.  Unfortunately, this one was not for me.  The hero in question plays soccer for an MLS team, which is fine, except he is treated like a superstar.  This would also be fine, except this is set in the US, so no. Now, set this in the UK with someone playing for a Premier League team and I am all in.  I am usually a huge fan of the surprise baby trope, but this one was so poorly constructed.  There was no real background or character development, other than a vague infertility issue, and while I have no issue suspended belief for romances, this went waaaay over my tolerance level.  The whole nanny boss relationship is problematic, I don't care how well educated the nanny is.  There was a heavy dose of insta-love/lust and a poorly constructed conflict.  Obviously, this one just wasn't for me at all.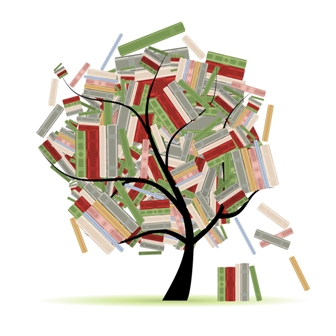 Related Posts