Let the Holiday Romance Season begin!  What better way to start than with one of my very favorite contemporary romance authors, Jill Shalvis!  There was a lot lot like about The Trouble with Mistletoe, and I think for me it started with Willa.  I loved that she owned a pet grooming business and I also loved that she had developed a network of friends as family, since her on family wasn't really around.  Keane felt similar distance from his family, but for different reasons.  Set in San Fransisco, Keane and Willa are equally hard working and caring, so they were perfectly paired and with all of the chemistry I have come to expect from this author.  As always, the supporting characters really added to my enjoyment, because your friends really can be your family.  I can't say that the plot was necessarily urgent or full of big conflict, but the pacing was good and the way the relationship developed was sweet and fun.  If you look forward to Holiday romances like I do, I recommend reading this one!
Making the Play tackles (see what I did there?) the small town girl meets famous guy trope, as well as introducing a single mom heroine with a special needs son. There was a lot going on, but it all worked pretty well.  Bethany's son is hearing impaired and has cochlear implants, which made for an in interesting subplot.  While the way that Grant immediately fell for Bethany was a little hard to believe, even by romance standards, his family roots and his conflicted feelings about football were a good addition to the story. I will say that this book dragged a bit in the middle.  It seems that they kept rehashing the same question over and over again instead of developing the conflict.  Since this is the first in a new series, we got a glimpse into characters we will likely see in other books. I do like sports romances, and this one was kind of different because it focused on the end of someone's career, rather than at the beginning. Despite the slowness in some parts,  it was a sweet story and I enjoyed it.
This book and I did not click.  It's a Cinderella retelling of sorts and some of it, I admit, was cute.  Jane runs a cleaning business and has two obnoxious stepsisters who take advantage of her.  Brock is an uptight business man who is, for some reason, being forced to be auctioned and married off by his grandfather.  All of that is fine, and I am all of suspension of belief, but it was the behavior of the characters that rubbed me the wrong way.  Brock, despite claiming that he liked Jane, displayed some pretty emotionally abusive behavior toward her.  I don't mean your usual icing out the heroine and pushing her away because feelings.  I mean yelling and throwing things around.  After they had sex.  For the first time.  Then, on more than one occasion, Jane referred to herself as a hussy because she liked sex.  Then, there was the rooster named Cock, and you better believe that joke got run into the ground.  The only redeeming thing about this book was Brock's twin brothers, who were actually funny.  Other than that, I found the attitudes and behaviors reminiscent of the romances I would read in the 80s.  I'm ready to move on from those days.  Just because it's a fairy tale retelling doesn't mean the relationships have to be antiquated, too.  Obviously, this book and I did not get along, at all.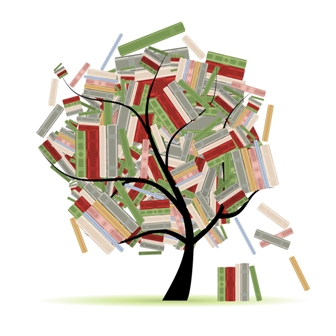 Related Posts