I received this galley in consideration for an honest review.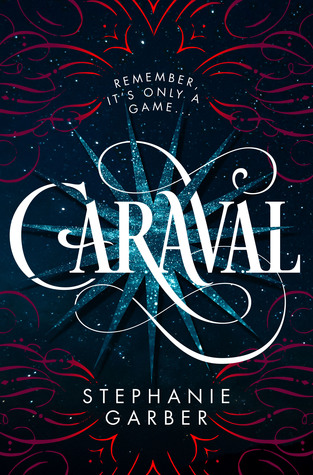 Caraval by Stephanie Garber
Series: Caraval #1
Published by Macmillan on January 31, 2017
Genres: Young Adult, Fantasy
Goodreads

Scarlett has never left the tiny island where she and her beloved sister, Tella, live with their powerful, and cruel, father. Now Scarlett's father has arranged a marriage for her, and Scarlett thinks her dreams of seeing Caraval, the far-away, once-a-year performance where the audience participates in the show, are over.

But this year, Scarlett's long-dreamt of invitation finally arrives. With the help of a mysterious sailor, Tella whisks Scarlett away to the show. Only, as soon as they arrive, Tella is kidnapped by Caraval's mastermind organizer, Legend. It turns out that this season's Caraval revolves around Tella, and whoever finds her first is the winner.

Scarlett has been told that everything that happens during Caraval is only an elaborate performance. But she nevertheless becomes enmeshed in a game of love, heartbreak, and magic with the other players in the game. And whether Caraval is real or not, she must find Tella before the five nights of the game are over, a dangerous domino effect of consequences is set off, and her sister disappears forever.
Scarlett and Tella live a privileged life, but it is one that is threatened on a daily basis by their abusive father.  It's so bad, in fact, that Scarlett is actually looking forward to marrying a man she's never met just to escape.  You see right away that Scarlett's only goals at the moment are to live a life free of fear and to protect her sister, whose recklessness scares her.  The invitation to Caraval represents everything she never thought she could have and it is with hope, and much trepidation, that she leaves to fulfill this one last wish.  Of course, as with all great adventures, everything starts to go wrong almost immediately.  Scarlett is willing to do anything to find her sister, but the way Caraval is structured, it is hard to know what is real and what is the game.  (Really, I think you could say that everything is part of the game.) So, as the smart and resourceful Scarlett is trying to navigate Caraval, she is being drawn deeper and deeper into something that seems increasingly sinister.  The friends she makes, whose motivations confuse her, made the story so much fun to read.  I enjoyed the hint of romance and the mystery surrounding her newfound helpers. Her sister's kidnapping turns the game into a quest for Scarlett.
With a story like Caraval, the world building is essential.  Thankfully, it was excellent and really gave me a sense of how topsy-turvey the world of Caraval was for Scarlett.  The writing was really lovely and I was able to picture everything in my mind, which is good with such an unusual setting.  Instead of an unreliable narrator, the setting itself is unreliable.  Not everything you see can be trusted and Scarlett had to try to separate illusion from reality, which proved to be almost impossible. I really loved that about this book because it made you feel like you escaped into this crazy, magical game.  The mysterious show-runner, Legend, quickly exposes himself as being almost as cruel as Scarlett's father. Scarlett's desperate search for her sister leads her through obstacles, both real and emotional. The game that she has heard about her whole life develops into something dangerous and not at all what she hoped.  Caraval was both magical and exciting and it's a must-read if you enjoy fantasy.  I loved that this story centered around the relationship between two sisters, and I am so glad that there will be another book because II want to dive back into this world!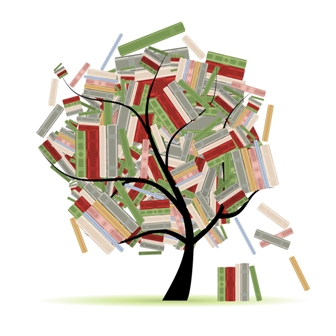 Related Posts