I received this galley in consideration for an honest review.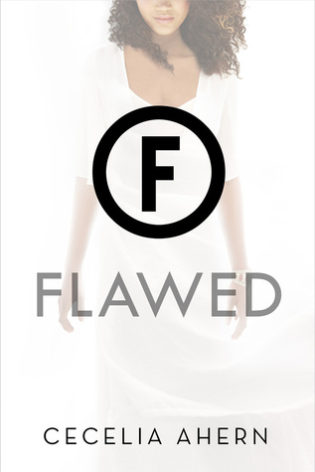 Flawed by Cecelia Ahern
Series: Flawed #1
Published by Macmillan on April 5, 2016
Genres: Young Adult, Dystopian
Goodreads


Celestine North lives a perfect life. She's a model daughter and sister, she's well-liked by her classmates and teachers, and she's dating the impossibly charming Art Crevan.

But then Celestine encounters a situation where she makes an instinctive decision. She breaks a rule and now faces life-changing repercussions. She could be imprisoned. She could be branded. She could be found flawed.

In her breathtaking young adult debut, bestselling author Cecelia Ahern depicts a society where perfection is paramount and flaws lead to punishment. And where one young woman decides to take a stand that could cost her everything.
As with many main characters dystopian stories, the first thing you know about Celestine is that she is a good kid.  She follows the rules, she doesn't make waves, and she has her life sort of arranged and planned out the way she wants it.  However, you also see that this world is one that is deeply unfair to people.  If you break a law, you are literally branded according to your crime ad then treat either like you are scum or like you don't exist.  Celestine's gut reaction to cruelty lands her in a very serious situation and so the story of Flawed really begins.  The dystopian setting in Flawed wasn't a nuclear wasteland or a city in rubble. Instead, it was a much more believe place where people are, for the most part, allowed to live their lives as long as they don't step out of line.  It is a world that is deeply unjust, but that injustice isn't ever spoken about in the mainstream.  This made the story very tense because there was always an underlying feeling that, at some point, every thing was going to boil over.
There is a lot in this story that easily compares to the world we live in now, especially the way that the 24 hour news cycle and social media add to the pile-on that occurs when there are bg new stories.  Art's father survives by cultivating a very distinct image and people who rely solely on the perception of others are always the most dangerous.  As the first in a series, Celestine's situation was set up to really frustrate the reader, in that you want her to fight and take action.  However, as the world is developed, you see how her fight is going to be a very tough one.  I enjoyed Flawed and its commentary.  It created an alternate world that still had strong echos of the one we live in right now.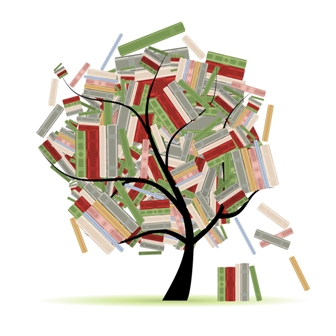 Related Posts