Welcome to my stop on the Deep Blue blog tour!  I am very excited to have an opportunity to feature some information about this new series and the many characters that make it so interesting.  First, here's a little bit about the book:
Deep Blue by Jennifer Donnelly
Release Date:
5-6-14
Publisher:
Disney Press
Deep in the ocean, in a world not so different from our own, live the merpeople. Their communities are spread throughout the oceans, seas, and freshwaters all over the globe. When Serafina, a mermaid of the Mediterranean Sea, awakens on the morning of her betrothal, her biggest worry should be winning the love of handsome Prince Mahdi. And yet Sera finds herself haunted by strange dreams that foretell the return of an ancient evil. Her dark premonitions are confirmed when an assassin's arrow poisons Sera's mother. Now, Serafina must embark on a quest to find the assassin's master and prevent a war between the Mer nations. Led only by her shadowy dreams, Sera searches for five other mermaid heroines who are scattered across the six seas. Together, they will form an unbreakable bond of sisterhood and uncover a conspiracy that threatens their world's very existence. – Goodreads
Meet the Characters
Deep Blue
Four thousand years ago, six wise rulers with mystical powers oversaw the golden realm of Atlantis.
When an evil force overtook the mythical island, sinking it into the sea, Merrow, the leader of the ancients, beseeched the gods to grant her drowning people the power to breathe underwater. Those who survived, their legs magically fused into tail fins, formed an undersea civilization called The Mer.
From their Mediterranean realm, five others grew to form six undersea nations, led for generations by descendants of the ancient Circle of Six. Now, the evil forces that consumed Atlantis threaten destruction once again. The Mer nations' only hope lies with six teenagers, descended from the ancient rulers, who've inherited their magical powers. Together, they form an unbreakable bond of sisterhood to save their worlds.
Serafina
Loyal, brave, just, and strong—with copper brown hair, bright green eyes, and a nascent gift more powerful than all the others—Serafina is descended from the ancient ruler Merrow. Heir to the original civilization of Merfolk, Sera has been raised with the expectation that one day, she'll be their ruler. When the undersea nations come under threat and Sera's mother, Queen Isabella, is poisoned, Sera's destiny leaps to meet her. She must embark on a journey to find and vanquish the evil forces at work. Her powerful magic—the gift of a love so powerful she would sacrifice herself for those around her—will guide her as she leads the mermaids in their quest. By her side is her best friend Neela…
Neela
Sassy and daring, with a non-stop sweet-tooth, jet-black hair to her tail fin, and a bioluminescent body that emanates a bright blue light, Neela is descended from Navi, ancient ruler of the waters of India, a kind and good-hearted leader who used her riches to build hospitals, orphanages, and homes for the poor. It was said Navi could hold light in her hands as well as her heart, pulling down beams from the sun and moon and stars and bending them to her will. She gave her people hope in their darkest hours. Neela, able to create and throw powerful formations of light, is the intrepid inheritor of these gifts.
Ling
With a gentle but powerful nature and a keen intellect she's not afraid to show, Ling—with almond-shaped eyes, high cheekbones, and a sword in a scabbard slung over her back—is descended from Sycorax, who ruled from the shores of the Qin in China. An omnivorax, Sycorax spoke the languages of all creatures—people, animals, birds, flowers and trees. She was Atlantis' supreme justice, a peace- keeper and negotiator of treaties between realms. Ling is the able and ready inheritor of these gifts.
Becca
Fierce and quick—with curly red hair, blue eyes, and a smattering of freckles—Becca is descended from Pyrrha, who ruled the shores of Atlantica, the ancient realm between South America and Africa. Pyrrha was a brilliant and strategic military commander, but she was also an artisan—a blacksmith who could bid fire. She had a forge on Atlantis where she transformed farm tools into weapons; when her people came under attack, Pyrrha saved her people with her quick thinking. Becca, her descendant, will do the same.
Ava
Wise, witty, frank and prescient—with glossy black braids, deep brown scales, sunglasses, and a guide-pet piranha she keeps on a leash—Ava is descended from Nyx who ruled the fresh waters that flowed from the Mississippi River. Nyx was blind, but he could feel things he could not see. He never flinched from what he felt, or from speaking his visions truthfully. The magic bestowed him by the gods strengthened his gift and transformed it into prophecy. Ava is the knowing inheritor of this gift of prescience and foresight.
Astrid
Headstrong, bold, and possessed of a deep well of magical power, Astrid—with cascades and braids of white-blonde hair, icy blue eyes, and the black and white markings of an orca—is descended from Orfeo, who ruled the arctic waters around Greenland. A musician who played the lyre to soothe the sick and suffering, he was a healer whose people loved him. Of the six who ruled Atlantis, his powers were unsurpassed. But it was Orfeo who mysteriously defected from the Circle of Six, unleashing a monster of his own creation whose wrath destroyed Atlantis. Like her father, Astrid turns away from the group. Unlike her father, she she will rejoin them…but not until she tests them first.
Jennifer Donnelly is an award-winning author of both adult and young adult books, including Deep Blue, the first book in the Waterfire Saga. For adults she has written a trilogy of best-selling books that includes The Tea Rose, The Winter Rose, and The Wild Rose. Her first young adult novel, A Northern Light, received many accolades, among them the Los Angeles Times Book Prize, a Carnegie Medal in the UK, and a Michael L. Printz Honor. Her second young adult novel, Revolution, was named a Best Book of 2010 by Kirkus Reviews and School Library Journal, and the audiobook received a 2011 American Library Association Odyssey Honor. She lives in New York's Hudson Valley.
Visit the Waterfire Saga website
Visit Jennifer Donnelly at her official website
Follow Hyperion Teen on Twitter and Tumblr
Click here  to enter my giveaway of TWO awesome DEEP BLUE prize packs!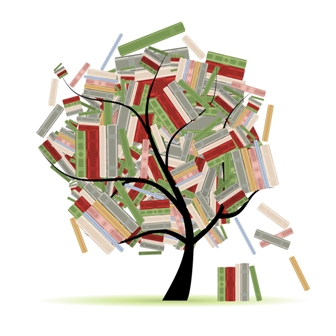 Related Posts