I received this galley in consideration for an honest review.
This book contains material that may be triggering for sensitive readers.
Pretending To Be Erica by Michelle Painchaud
Published by Penguin on July 21, 2015
Genres: Young Adult, Thriller
Amazon,  - IndieBound,  - B&N
Goodreads

Erica Silverman was abducted at the age of four. She was snatched outside of her kindergarten and never seen again. Violet was adopted by her con artist father for a single purpose: to become the long-lost heiress of the mythical Silverman painting. Violet has only ever been groomed for this moment. But what Violet doesn't count on is how much she comes to care about the Silvermans, as well as the friends she's made under false pretense. Walking a razor's edge, calculating every decision, not sure sometimes who she is or what she is doing it for, Violet is an unforgettable heroine.
Pretending To Be Erica is one of the most interesting books I've read this summer.  Even though Violet was really doing something pretty terrible to this grieving family, I felt deeply sorry for her.  She was clearly wanting to be a part of something, of a family that loved her, and her childhood with a conman was the only love she'd ever really known.    There were times that I felt more sorry for Violet than I did for her grieving mother, which I think  is a testament to Violet's development as a character.  I really felt her growing unease with the job and her desire to be herself rather than the constructed Erica.  Her inner dialogues gave a lot of insight into the sometimes painful journey to becoming Erica Silverman, both physically and emotionally.  The long con of assuming such a high profile identity is not for the weak, and I really hated her adopted father for putting her through that.  At school, Violet as Erica tries to conform, and it's the friends she makes that really made me love this part of the book.  It was such an interesting idea, to be one in a line of con artists trying to be Erica, and the reactions of her "friends" added to the feeling that Violet was having a crisis of conscience.
The darkness of this story is what made it stand out for me.  Places where other books might have looked away, Pretending to Be Erica went there.  The grief and desperation of Erica's mother, the mental illness of Erica's father, and the constant fear of being discovered, all created a very sad and tense world for the book.  The plot itself relied on a lot of things going just so, but as with all thrillers, it made the incredible synchronization of events leading up to Erica's "rediscovery" seem plausible.  The tone and pace gave it the edge it needed to keep me guessing.  The ending was hopeful, but it didn't seem out of place amongst the darker corners of the story.  I found myself flying through this book, unable to put it down for more than a few minutes.  Pretending to be Erica was more than just a thriller, and its ability to tap into my feelings about identity and grief made it a very fun and substantive read.
Enter to win a finished copy of Pretending To Be Erica! You must be 13+ to enter. 
Open to US residents only.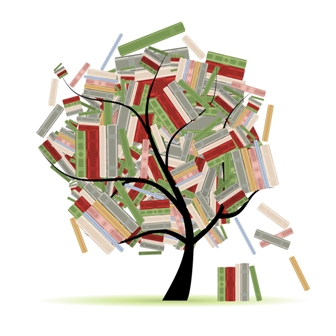 Related Posts