This is the first book in an exciting middle grade series by Greg Funero. Published by Disney Hyperion, it's said to be Doctor Who meets Charlie and the Chocolate Factory. 
About The Book
By: Greg Funero
Published by: Disney Hyperion
Released on: January 6th, 2015
Series: Odditorium #1
Ages: 9-12
Purchase from: Amazon |B&N
Add it to Goodreads
This cinematic, action-packed middle grade fantasy adventure set in Victorian London brims with fresh magic and has the cozy feeling of a classic.Grubb, age twelve (or thereabouts), has never known anything beyond his miserable existence as a chimney sweep, paid only in insults and abuse by his cruel master.
All of that changes the day he stows away in the coach belonging to a mysterious guest at the inn that he is tasked with cleaning. Grubb emerges from Alistair Grim's trunk and into the wondrous world of the Odditorium. Fueled by a glowing blue energy that Grubb can only begin to understand, the Odditorium is home to countless enchanted objects and an eccentric crew that embraces Grubb as one of their own.
There's no time for Grubb to settle into his new role as apprentice to the strange, secretive Mr. Grim. When the Odditorium comes under attack, Grubb is whisked off on a perilous adventure. Only he can prevent the Odditorium's magic from falling into evil hands-and his new family from suffering a terrible fate.
Grubb knows he's no hero. He's just a chimney sweep. But armed with only his courage and wits, Grubb will confront the life-or-death battle he alone is destined to fight.
Odd and Amazing places to visit!

Alistair Grim has traveled all over the world collecting Odditoria. Here are some odd and amazing places to which you can travel today, including the Great Bamboo Forest in Japan, the Mendenhall Ice Caves in Alaska, and Tianzi Mountains, in China. Just imagine what Odditoria you might find there! 

http://www.boredpanda.com/amazing-places/
Don't miss this week long tour. Each stop not only features something unique for readers, you can also enter to win a copy of the book.
The Tour
January 12- Me, Myshelf and I
Meet the Odditorium Characters Blog Post by author with book giveaway
Meet the Odditorium Characters Blog Post by author with book giveaway
Q&A with author with book giveaway
Fashion Accessories for the Eccentric blog post by the author with book giveaway
Odd and Amazing places to visit blog post by the author with book giveaway
About The Author
Gregory Funaro grew up in Cranston, Rhode Island, and wrote his first story, 
The Ghost in the Window
, in the fourth grade. He considers this to be his finest work, but unfortunately it has been lost to time. Following high school Greg majored in theatre at the University of New Hampshire, and after various acting gigs, received his AM in Theatre Arts from Brown University and an MFA in Acting from the FSU/Asolo Conservatory. Greg teaches drama at East Carolina University, and is busy working on the next book in the Odditorium series.
Win one finished copy of ODDITORIUM! Open to residents of the US only.  You must be 13 or have your parents permission to enter.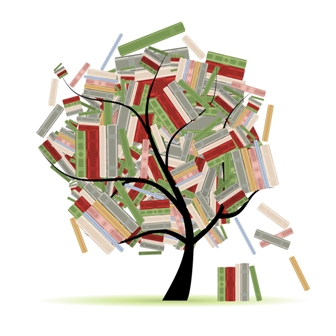 Related Posts