I received this galley in consideration for an honest review.
One For The Rogue by Charis Michaels
Series: The Bachelor Lords of London #3
Published by Avon on January 10, 2017
Genres: Romance, Historical Romance
Goodreads



Beauregard "Beau" Courtland has no use for the whims of society and even less for aristocratic titles. As a younger son, he travels the world in search of adventure with no plans to settle down. Even when the title of Viscount Rainsleigh is suddenly forced upon him, he will not bend to duty or decorum. Not until an alluring young woman appears on the deck of his houseboat, determined to teach him propriety in all things and tempting him with every forbidden touch…

Lady Emmaline Crumbley has had a wretched year. Her elderly husband dropped dead without naming her in his will and she's been relegated to the life of a dowager duchess at the age of 23. She has no wish to instruct a renegade viscount in respectability, but desperate to escape her greedy stepson, Beau's family makes her an offer she cannot refuse: teach the new lord to behave like a gentleman, and they'll help her earn the new, self-sufficient life of her dreams. Emmaline agrees, only to discover that instructing the viscount is one thing, but resisting him is quite another. How can she teach manners to the rakish nobleman if he is determined to show her the thrill of scandal instead?
One for the Rogue is a direct companion to The Virgin and the Viscount and we get to see what happened as a result of the family fallout in the previous book.  Beau wants nothing to do with his new title to the point where he will do just about anything to avoid having to act in a way that implies any authority over anyone but himself.  In the meantime, Emmaline desperately needs an advocate so that she can leave her stepson's repressive hold on her and her special needs brother.  Emmaline's stepson is truly a romance villain, wanting nothing but money and control over the fortune that is rightfully her brother's. The reason for their meetings is pretty flimsy, but the story developed in a way that was good enough to distract me from that small weakness in the story.  It also brought to light how powerless women were and how terribly those like Emmaline's brother were treated.  The pacing was good and the romance was very sweet, with some satisfying character growth in the end.
I received this galley in consideration for an honest review.
Scotsman Of My Dreams by Karen Ranney
Series: MacIain #2
Published by Avon on August 25, 2015
Genres: Romance, Historical Romance
Goodreads


Once the ton's most notorious rake, Dalton MacIain has returned from his expedition to America during the Civil War— wounded and a changed man. Instead of returning to his old haunts, he now spends his time at home. But Dalton's peace is disturbed when Minerva Todd barges into his London townhouse, insisting he help search for her missing brother Neville. Though Dalton would love to spend more time with the bewitching beauty, he has no interest in finding Neville, whom he blames for his injury.

Minerva has never met a more infuriating man than the Earl of Rathsmere, yet she is intrigued by the torrid rumors she has heard about him . . . and the fierce attraction pulling her toward him.

Dalton does not count on Minerva's persistence, or the desire she awakens in him, compelling him to discover her brother's fate. But when danger surrounds them, Dalton fears he will lose the tantalizing, thoroughly unpredictable woman he has come to love.
I wasn't a huge fan of the fist book in this series, but I really enjoyed this installment!  Dalton was injured while fighting for the Union in the Civil War and returned to England, more thoughtful, but unable to see.  Minerva is the kind of romance heroine I love.  She wants to go on archeological digs, take an occasional lover, and live an independent life.  Her search for her brother leads her to Dalton and that's when the fireworks start.  Their banter was really fun and clever, and the mystery surrounding her brother and his connection to Dalton made for some excellent personal conflict.  I really like reading historical romances that aren't st during the Regency era.  It's a nice break, which is why I picked up this series.  Dalton and Minerva were both unique and single-minded characters who made the book for me, perhaps more than the plot itself. (Although the plot was very good).  I am glad I stuck with the series because it was worth it!
This Earl is on Fire by Vivienne Lorret
Series: Season's Original #2
Published by Avon on August 2, 2016
Genres: Romance, Historical Romance
Goodreads

The sheltered daughter of a country baron, Miss Adeline Pimm comes to London looking for adventure… and finds it in the form of a bloody, unconscious man slumped in the doorway of her family's rented townhouse. Though his identity is a mystery, Adeline is inexplicably drawn to the handsome, injured man and vows to nurse him back to health.

Liam Cavanaugh, the scandalous Earl of Wolford, is startled when he awakens in an unfamiliar bed, wrapped in bandages that hinder his eyesight, with no memory of why he was beaten half to death. Although he can't see the witty young woman who tends to his wounds, her alluring voice—and a single stolen kiss from her soft lips—helps soothe his pain. But when he is fully healed, Liam is not ready to let go of the one woman who stirs his deepest longings.

Liam will do whatever it takes to see Adeline again, even if it means giving up his rakish ways. But his disreputable past is not so easily forgotten and his secrets are far more dangerous than he—or Adeline—ever imagined.
This book was so sweet and so much fun!  Adeline is just genuinely happy to be out of her house and having a season in London.  She leads a happy life in the country, but it is sheltered. A broken leg that never healed left her with a limp and the feeling that everyone's concern is keeping her from enjoying her life.  When she and her parents end up caring for an unconscious Liam, it becomes a little bit of a country mouse and city mouse situation.  Adeline's innocence as to the motivations of people is in direct contrast to Liam's extreme cynicism.  No one can believe that Adeline's family could be so kind and their earnestness starts to melt Liam's heart.  I really liked Adeline and her parents. They were kind and funny and a nice break from the usual brand of Regency parents, who are usually scheming matchmakers.  This Earl is on Fire was a nice break from some of the usual Regency elements, but with a very sweet and sexy love story that was a lot of fun.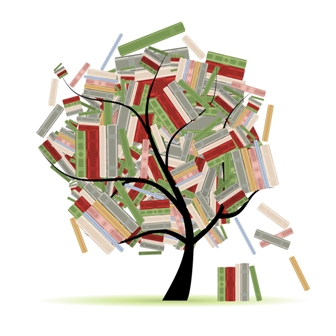 Related Posts