I received this galley in consideration for an honest review.
Shatter by Erin McCarthy
Series: True Believers #4
Published by Penguin on September 2, 2014
Genres: Romance, New Adult
Goodreads

Kylie Warner prides herself on being optimistic, but after finding her best friend in bed with her boyfriend and flunking chemistry, her upbeat attitude has taken a dive. Even an impromptu hook-up with her sexy new chemistry tutor only brightens her mood slightly. After all, it's not like she'll ever see the tattooed scholar again… While he's a whiz at complex equations, Jonathon Kadisch has trouble when it comes to figuring out women. So when Kylie tells him that she's pregnant after their night of passion, he's at a complete loss. He's prepared to be a good father—unlike his own deadbeat dad—but he's less prepared to fall for the genuine and alluring blonde bearing his child. With emotions running high, Kylie wonders if Jonathon's devotion is out of growing love or looming obligation. And when heartbreak threatens to tear them apart, Jonathon will have to fight for the only girl who's ever made him feel whole
I think this might be my favorite of the True Believers series!  As you know, I love the "baby oops" trope and this book was not a disappointment.  You have a smart, hot nerd, a girl who is heartbroken, but grounded, and a surprise pregnancy which means that what you get is a very sweet, romantic, sexy, and fun read.  I loved Kylie and Darwin and I was glad to see Kylie get her happy ending.  If you haven't read this series, it really is one of my favorite NA collections out there right now.
I received this galley in consideration for an honest review.
Upside Down
by
Lia Riley
Series:
Off The Map #1
Published by
Grand Central
on August 5, 2014
Genres:
Romance
,
New Adult
Goodreads


Twenty-one-year-old Natalia Stolfi is saying good-bye to the past-and turning her life upside down with a trip to the land down under. For the next six months, she'll act like a carefree exchange student, not a girl sinking under the weight of painful memories. Everything is going according to plan until she meets a brooding surfer with hypnotic green eyes and the troubling ability to see straight through her act. Bran Lockhart is having the worst year on record. After the girl of his dreams turned into a nightmare, he moved back home to Melbourne to piece his life together. Yet no amount of disappointment could blind him to the pretty California girl who gets past all his defenses. He's never wanted anyone the way he wants Talia. But when Bran gets a stark reminder of why he stopped believing in love, he and Talia must decide if what they have is once in a lifetime . . . or if they were meant to live a world apart.
What I liked most about this story was how flawed both characters were, but especially Brandon.  There is no perfect hero in this story, which was actually kind of refreshing.  At the same time, he wasn't so flawed that Talia's infatuation with him seemed unrealistic.  It struck a good balance.  Their relationship was full of drama, of course, but in NA I think that's par for the course.  The flow of the story was really good and it was a quick read because of that.  I liked Talia and the fact that she was challenged with mental illness.  Overall, if you like NA, I think you will like Upside Down.
I received this galley in consideration for an honest review.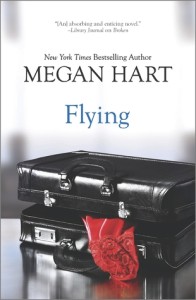 Flying by Megan Hart
Published by Harlequin on April 29, 2014
Genres: Romance, Erotica
Goodreads


Ever hear of wanderlust? Every other weekend, Stella buys a ticket on the next flight out of town and leaves her life behind. Home is a place with too many memories, and departure is the sweetest possible distraction. As soon as she arrives at her destination, Stella visits the airport bar. She orders a drink and waits for the right guy to come along. A bored businessman, a backpacker, a baggage handler just off shift. If he's into a hot, no-strings hookup, he's perfect. Each time is a thrilling escape from reality that gives the term layover a whole new meaning. When Stella meets the enigmatic Matthew in Chicago one weekend, she hits some serious turbulence. Something about him tells her she's not the only one running from the past. The connection between them is explosive, and for the first time, one taste is not enough for Stella. But returning to find a gorgeous man waiting for her is the easy part& facing the reason she's there is a whole other matter.
I don't usually review erotica on this feature, but there are a very few authors for whom I will make an exception and one of them is Megan Hart.  Flying was a very character driven, emotional book about the difference between sex and intimacy, because the two don't necessarily go hand-in-hand.  With her trademark blunt writing style, Megan Hart creates a main character that is in control of her sexuality and makes no excuses or apologies for her decisions.  The other thing I like about Megan Hart's books is that the characters are not 19 year old virgins.  They are women who have been married, had kids, experienced life and, yet, are still viewed as sexy.  That's a rare thing in many romance novels, but it's something I greatly appreciate about this author's writing.  If you have been curious about romances in the erotica category, I highly recommend anything written by  Megan Hart.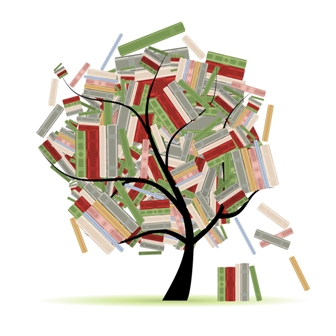 Related Posts