I received this galley in consideration for an honest review.
Broken Juliet by Leisa Rayven
Series: Starcrossed #2
Published by St. Martin's Press on April 28, 2015
Genres: Romance, New Adult
Goodreads


For years, Cassie Taylor tried to forget about Ethan Holt. He was the one great love of her life, and when he failed to return her love, a part of her died forever. Or so she thought. Now she and Ethan are sharing a Broadway stage, and he's determined to win her back. Claiming to be a changed man, he's finally able to say all the things she needed to hear years ago, but can she believe him? What makes this time different from all his other broken promises? Ethan knows he can't change their tumultuous past, but if he's going to have any chance of being with the woman he loves, he'll need to convince Cassie that her future belongs with him.
 I loved Bad Romeo so I was very anxious to continue Cassie and Ethan's story in Broken Juliet.  We get more background in their relationship and the story continues to be told in present day and in flashbacks, which is a technique that I thought worked particularly well in this story.  The tension an the angst, which I happen to like in romance, really kept me engaged in their relationship.  Their interactions are very sexy and the intimacy is intense, but it complements the story rather than turning the book into a vehicle by which the reader moves from sex scene to sex scene.  In other words, it's sexy and it has a compelling story.  If you haven't read Bad Romeo, I suggest you give it a try.  It's a great "lost love returns" story and it will keep you on your toes.  If you have already read it, you will love Broken Juliet.
I received this galley in consideration for an honest review.
Still The One by Jill Shalvis
Series: Animal Magnetism #6
Published by Berkley on April 7, 2015
Genres: Romance
Goodreads

Darcy Stone is game for anything — except sexy Navy veteran and physical therapist A.J. Colten, the guy who'd rejected her when she'd needed him most. Now the shoe is on the other foot and he needs her to play nice and help him secure grants for his patients. Unfortunately, Darcy can't refuse. She needs the money to fund her passion project: rescuing S&R dogs and placing them with emotionally wounded soldiers. A.J. admits it — Darcy is irresistible. But he's already been battle-scarred by a strong-willed, vivacious, adventurous woman like Darcy, and he's not making the same mistake twice—until he and Darcy are forced to fake a relationship. Growing closer than they'd ever imagined possible, Darcy and AJ have to ask themselves: how much between them is pretend? What's the real thing? And where does it go from here?
Whatever Jill Shalvis is selling, I'm gonna buy, and this sixth installment in the Animal Magnetism series is no exception.  Ever since we met Darcy, I was waiting for her story and Still the One did not disappoint.  I always like my heroine's with a bit on an edge, and Darcy certainly has that going for her.    A.J. is a good complement to her, personality-wise, and it provided a lot of banter and tension between the two.  Always a bonus with Shalvis books, you get glimpses into the lives of other characters you've already read about, but if you haven't read the their books, ti won't take anything away from your reading experience.  As always, the story was fun, heartwarming, and really sexy.
This book contains material that may be triggering for sensitive readers.
The Hurricane Series: The Hurricane #1
Published by Self-Published on February 16, 2015
Genres: Romance, New Adult
Goodreads


Emily McCarthy is living in fear of a dark and dangerous past. A gifted mathematician, she is little more than a hollow, broken shell, trying desperately to make ends meet long enough to finish her degree.

Through an unlikely friendship with the aging, cantankerous owner of an old boxing gym, Em is thrown into the path of the most dangerous man that she has ever met. Cormac "the Hurricane" O'Connell is cut, tattooed and dangerous. He is a lethal weapon with no safety and everyone is waiting for the mis-fire. He's never been knocked out before, but when he meet Em he falls, HARD. Unlike any other girl he's ever met, she doesn't want anything from him, but just being around her makes him want to be a better person. They are polar opposites who were never meant to find each other, but some things are just worth the fight.
In contrast to Broken Juliet, The Hurricane convinces me that New Adult is trope-driven rather than being a qualifier for the protagonists age.  Here we have an MMA fighter and a sweet but broken girl.  Her lack of family and a back story, sets up the 'me man, you woman' dynamic perfectly.   If you like alpha males, you will definitely love this book.  There is a thriller element that serves to give the male lead a chance to rescue his girl, but other than that, I couldn't really see anything that differentiated it from its shirtless cover brethren.  However, if you like stories with the super alpha male professional fighter type, this would probably be a good fit for you.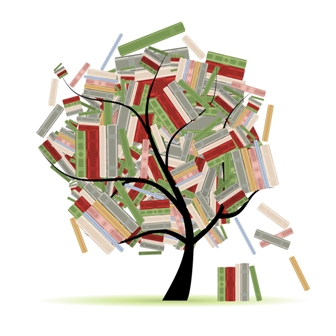 Related Posts