I received this galley in consideration for an honest review.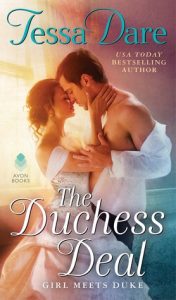 The Duchess Deal by Tessa Dare
Series: Girl Meets Duke #1
Published by Avon on August 22, 2017
Genres: Romance, Historical Romance
Goodreads

Since his return from war, the Duke of Ashbury's to-do list has been short and anything but sweet: brooding, glowering, menacing London ne'er-do-wells by night. Now there's a new item on the list. He needs an heir—which means he needs a wife. When Emma Gladstone, a vicar's daughter turned seamstress, appears in his library wearing a wedding gown, he decides on the spot that she'll do.

His terms are simple:
- They will be husband and wife by night only.
- No lights, no kissing.
- No questions about his battle scars.
- Last, and most importantly… Once she's pregnant with his heir, they need never share a bed again.

But Emma is no pushover. She has a few rules of her own:
- They will have dinner together every evening.
- With conversation.
- And unlimited teasing.
- Last, and most importantly… Once she's seen the man beneath the scars, he can't stop her from falling in love
There was so much to love about this book!  The premise was fantastic, as they were both reluctant but out of options. Emma really just wants to get paid for her work and she can't help but be intrigued by the Duke. Emma is all light to the Duke's moody shadow, but the contrast in their temperaments works well to create good chemistry.  Ashbury has a lot of the typical Ducal qualities: he's grumpy, taciturn, and claims to be uninterested in love. (Yeah, right) However, he is also physically scarred from his time as a soldier and a lot of the story goes into how the experience of coming back from war has shaped his current emotional state.  I am always up for a hero with issues, so this was a major plus for me. Above all else, though, is that this story features the most epic cat ever to grace the pages of a historical romance, Breeches.  There is one scene involving Breeches that was so, so funny that I woke up my husband with my laughing.  The Duchess deal was pure delight and, as an added bonus, it is the first in a brand new series.  More Tessa Dare books – yay!!
I received this galley in consideration for an honest review.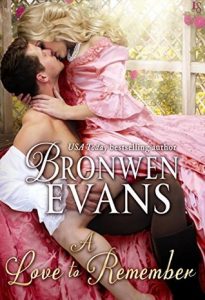 A Love To Remember by Bronwen Evans
Series: The Disgraced Lords #7
on Augusr 29, 2017
Genres: Romance, Historical Romance
Goodreads



For Rose Deverill, one husband was enough. As the wealthy widow of the Duke of Roxborough, she has cultivated an unsavory reputation meant to discourage wife hunters. Thanks to a string of steamy affairs, Rose is perfectly content to be known by polite society as the "Wicked Widow"—until she's reunited with the man she fell in love with at age fifteen. Their bedroom encounters are scorching, but it breaks Rose's heart to wonder whether her reckless behavior ruined her for Philip Flagstaff.

The second son of the Earl of Cumberland, Philip never wanted the title. But after Philip's older brother, Robert, follows him into the Battle of Waterloo, his worst fears come to pass. Now Robert lies in a soldier's grave, and Philip is determined never to pass on the inheritance to children of his own. Then Rose appears, soothing the pain with her delightful curves and passionate kisses. The notorious Duchess seems to want nothing from him—and yet Philip has never ached to give a woman more.
While I enjoyed A Love to Remember, overall, there were a few things that I found to be kind of distracting and even off putting. The first thing was the hero.  He was kind of an ass, which they all are to a certain extent, but he seemed to just be playing with Rose at certain points and I didn't really like him or think she really needed to be with him.  There is also a lot of focus on Rose's sexual history and affairs, but not in a very empowering way. There was a lot of energy spent on convincing Philip that he needed to marry her, which was kind of annoying.  I did really like Philip's journey through is own guilt as it related to his brother's death.  That was a big part of who he was and it was written well as his character was built.  There was an element of intrigue that was fun to read, although the story lost a little direction at one point. It was very angsty, which I liked, overall, but in the end this story had too many elements that made me conclude that it was just ok.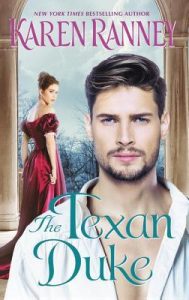 The Texan Duke by Karen Ranney
Series: Duke Trilogy #3
Published by Avon on October 31, 2017
Goodreads



As the ward to the late Duke of Lothian, Elsbeth Carew resides at the ancestral estate of Bealadair. Fiercely attached to the manor, she loves it more than anyone else. When Connor McCraight—the new Duke of Lothian—arrives, Elsbeth does not quite know what to make of the American who has inherited the title but has never even set foot on Scottish soil. The tall, ruggedly handsome Texan sweeps through Bealadair with an air of authority Elsbeth has never encountered.

Connor has no intention of making Scotland his home and hopes to sell the estate as soon as possible. But his plan is jeopardized when he meets Elsbeth. A sweet, gray-eyed beauty, she tempts him in ways no other woman has. As word spreads of Connor's intention to sell Bealadair, his life is threatened—and the only woman who can save him may be the one he has hopelessly lost his heart to.
I knew I had to read this book because, hello, Texas!  It was a good fish out of water story, as someone who has never set foot in Scotland leaves his ranch to claim his inheritance.  When he gets there he finds that the only person ho knows how to really run the place is a part of the family, though not an official family member.  There is a Cinderella element to the story, and it was fun and sweet.  The mystery fell a little flat and I think I would have rather known more about Elspeth and Connor navigated their feelings of being an outsider and more about Connor's ties to his family.  This isn't my favorite of the series, but it was fun and had the unusual element of bringing an American into the mix.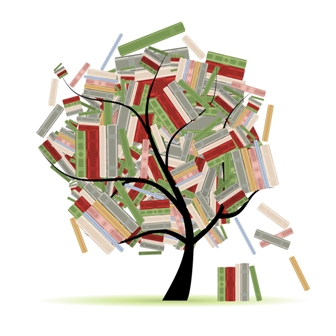 Related Posts