I received this galley in consideration for an honest review.
The Earl Takes All by Lorraine Heath
Series: The Hellions of Havisham #2
Published by Avon on April 26, 2016
Genres: Romance, Historical Romance
Goodreads


One summer night, Edward Alcott gives in to temptation and kisses Lady Julia Kenney in a dark garden. However, the passion she stirs within him is best left in the shadows as she weds his twin, the Earl of Greyling. But when tragedy strikes, to honor the vow he makes to his dying brother, Edward must pretend to be Greyling until the countess delivers her babe.

After her husband returns from a two-month sojourn, Julia finds him changed. Bolder, more daring, and more wicked—even if he does limit their encounters to kisses. With each passing day, she falls more deeply in love.

For Edward the embers of desire sparked on that long-ago night are quickly rekindled. He yearns to be her husband in truth. But if she discovers his ruse, she will despise him—and English law prevents him from marrying his brother's widow. Yet he must dare to risk everything and reveal his secrets if he is to truly take all
I loved this book and much of the source of my love was just the pure crazy of the plot. It basically involves a man pretending to be his twin brother in order to keep his brother's widow from possibly losing the baby she carries.  On top of that, as Edward pretends to be his brother, he has to listen to people talk about what a waste of space he was, since they think the responsible twin lived.  Needless to say, there is a lot going on here.  I started to get a little uncomfortable since the author would have to be careful about consent, because Julia, of course, thinks that this man is her husband, and while no intercourse took place without full knowledge of who she was sleeping with, other scenes kind of pushed against that line, I thought. It made me a little uncomfortable, I'll be honest.  My high rating, really, was for the roller coaster that this story took me on and the way Lorraine Heath was able to write her way out of the many, many obstacles in this story.  It was definitely a wild ride.  If you'd like a different perspective, you can read the review posted on Smart Bitches, which I really enjoyed. (If you love romance, you really need to visit SBTB on a regular basis.)
The Legend Of Lyon Redmond
by
Julie Anne Long
Series:
Pennyroyal Green #11
Published by
Avon
on September 29, 2015
Genres:
Romance
,
Historical Romance
Goodreads
Bound by centuries of bad blood, England's two most powerful families maintain a veneer of civility...until the heir to the staggering Redmond fortune disappears, reviving rumors of an ancient curse: a Redmond and an Eversea are destined to fall disastrously in love once per generation.

An enduring legend

Rumor has it she broke Lyon Redmond's heart. But while many a man has since wooed the dazzling Olivia Eversea, none has ever won her—which is why jaws drop when she suddenly accepts a viscount's proposal. Now London waits with bated breath for the wedding of a decade…and wagers on the return of an heir.

An eternal love

It was instant and irresistible, forbidden...and unforgettable. And Lyon—now a driven, dangerous, infinitely devastating man—decides it's time for a reckoning. As the day of her wedding races toward them, Lyon and Olivia will decide whether their love is a curse destined to tear their families part...or the stuff of which legends are made.
This is another series I'm just discovering and The Legend of Lyon Redmond is book eleven in the Pennyroyal Green series.  It goes back and forth between past and present, between the time that Olivia Eversea is finally going to get married and her first meeting with Lyon. Five years earlier, she refused to run away with Lyon Redmond and things haven't quite been the same since.  To compound the situation, there is a legend that a Redmond and and Eversea will fall in love once per generation, which mysteriously causes issues for everyone.  So, not only are they dealing with their own obstacles, but it becomes clear that there is some family baggage, as well.  The flashbacks were timed so that you understood more and more about why Olivia couldn't really move on with her life.  Lyon's inevitable reappearance right before her wedding provides the necessary reunion, but the second half of the book felt a little anticlimactic in some ways.  I still really enjoyed this story, th0ugh, and I have already gotten book number one and plan to read the rest of the series.   I am a sucker for big, messy families, and the Redmonds and Everseas promise to be just that.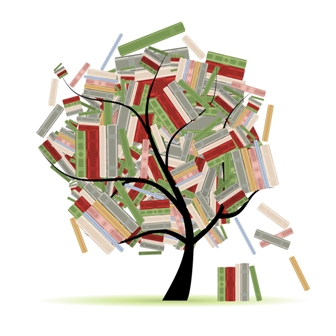 Related Posts