I received this galley in consideration for an honest review.
Between the Devil and the Duke by Kelly Bowen
Series: Season for Scandal #3
Published by Grand Central on January 31, 2017
Genres: Romance, Historical Romance
Goodreads


Their love was always in the cards.
He should have thrown her out. But when club owner Alexander Lavoie catches a mysterious blonde counting cards at his vingt-et-un table, he's more intrigued than angry. He has to see more of this beauty—in his club, in his office, in his bed. But first he'll have to devise a proposition she can't turn down.

Gossip said he was an assassin.
Common sense told her to stay away. But Angelique Archer was desperate, and Lavoie's club offered a surefire way to make quick money—until she got caught. Instead of throwing her out though, the devil offers her a deal: come work for him. Refusing him means facing starvation, but with a man so sinfully handsome and fiercely protective, keeping things professional might prove impossible.
I love this series!  Not only does it have heroines who do not fit your typical historical romance mold, but the stories are full of tension and emotional.  Each woman in thee books is facing some sort of challenge that doesn't involve having to get married, which is a nice change of pace.  Plus, the agency they work for which is really a Regency era "scandal clean up" firm is so much fun. Angelique needs money and decides that counting cards in the way to go.  They don;t like in in Vegas and they didn't like it in 19th century London.  However, her extreme talent with numbers draws her into Alexander's world and the fun goes from there.  Alexander has been in the previous two books and I was glad when I found out he would get a story of his own.  The chemistry between Alexander and Angelique is explosive, but their difference in social class proves to be one of many hurdles.  Overall, I really enjoyed this book and if you haven't read this series, yet, I highly recommend it.
I received this galley in consideration for an honest review.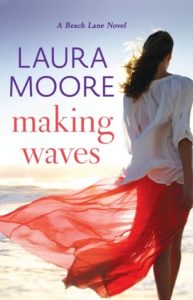 Making Waves by Laura Moore
Series: Beach Lane #1
Published by Random House on April 25, 2017
Genres: Romance
Goodreads

As the responsible daughter of an irresponsible socialite, Dakota Hale has plenty of practice catering to the whims of the rich and spoiled and she's turned that experience into a thriving concierge business serving the needs of the Hamptons' wealthy elite. But living and working among the upper crust has never tempted Dakota to follow in her mother's jet-setting footsteps. Anytime the drama on land gets too outrageous, Dakota finds calm surfing the Atlantic waves. But when sexy mogul Max Carr hires her, it rocks her balance in a big way.

Max works hard, but he's never had to put any effort into winning over a woman until now. With her stunning beauty and keen intelligence, Dakota is worth the effort. But it is plain she has no interest in a casual fling, and that's all Max with his grief-stricken heart can offer. But one fraught night changes everything, with consequences neither Dakota nor Max anticipated. Now they must navigate the rough waters of society gossip and devastating secrets that threaten their fragile relationship. If they can trust in the strength of their growing feelings, they ll find that the dreams they ve been chasing are close enough to embrace . . . together.
Making Waves pretty much covered 90% of my favorite tropes: ocean setting, tough heroine, and family drama – it was all there!  Max has a lot of hurt he is trying to forget and while it got a little cheesy at times with his angst, it really didn't distract from how that pain played into his relationship with Dakota.  There was also a really great subplot involving Dakota's search for her real dad, which I thought fit into the story very well.  It was a classic case of an old family (Dakota's) and the new rich (Max) and the type of snobby they encounter in places like The Hamptons.  I like the way Max and Dakota's relationship progressed and the major curve balls they were thrown along the way.  This is the beginning of a series and I am looking forward to reading about more characters in this world.
Summer Is For Lovers by Jennifer McQuiston
Series: Second Sons #2
Published by Avon on September 24, 2013
Genres: Romance, Historical Romance
Goodreads


Though she was just a girl when they first met, Caroline Tolbertson's infatuation with David Cameron remains undimmed. Now fate has brought the handsome Scotsman back to Brighton for what promises to be an unforgettable summer. Soon, Caroline will have to choose a husband, but for now she is free to indulge her curiosity in things of a passionate nature.

That is, if David will agree to teach her.

Past mistakes have convinced David he'll make a terrible husband, though he'll gladly help the unconventional Caroline find a suitor. Unfortunately, she has something more scandalous in mind. As the contenders for her hand begin to line up, her future seems assured…provided David can do the honorable thing and let them have her.

When a spirited young woman is determined to break Society's rules, al a gentleman can do is lend a hand…or more.
I got this book because it was on sale and it turned out to be one of the best romances I read in March!  Caroline is not your typical beauty.  She is very tall and loves to swim.  The only problem is that in regency Brighton, women could really only acceptable "sea bathe" which really doesn't qualify as swimming in modern times.  So, she swims in secret, which is where she meets David.  This book had a second chance feel to it, in a way. When they first met, Caroline was only twelve and David around 19.  When they meet again, the dynamic had changed, but Caroline is being forced to find a husband who can get her family out of their financial difficulties.  It's sad because Caroline would be perfectly happy staying in Brighton with her mom and sister, but her sudden popularity means that she'll have other plans this summer.  I loved the romance and the way that swimming was Caroline's big secret and social rebellion.  I also appreciated that she was not the typical 5 foot 2 petite heroine.  There isn't a lot of body diversity in historical romance, so when I see it, it stands out.  I had so much fun reading his, I think I am going to go back and read the other books in this series.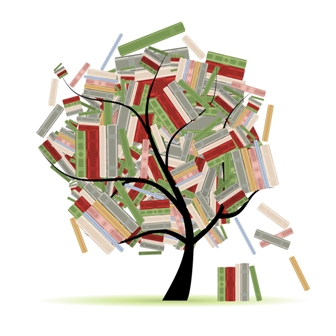 Related Posts