I received this galley in consideration for an honest review.
99 Days by Katie Cotugno
Published by Harper Collins on April 21, 2015
Goodreads

Day 1: Julia Donnelly eggs my house my first night back in Star Lake, and that's how I know everyone still remembers everything—how I destroyed my relationship with Patrick the night everything happened with his brother, Gabe. How I wrecked their whole family. Now I'm serving out my summer like a jail sentence: Just ninety-nine days till I can leave for college, and be done.

Day 4: A nasty note on my windshield makes it clear Julia isn't finished. I'm expecting a fight when someone taps me on the shoulder, but it's just Gabe, home from college and actually happy to see me. "For what it's worth, Molly Barlow," he says, "I'm really glad you're back."

Day 12: Gabe got me to come to this party, and I'm actually having fun. I think he's about to kiss me—and that's when I see Patrick. My Patrick, who's supposed to be clear across the country. My Patrick, who's never going to forgive me.
Once again, Katie Cotugno has given us a story full of the honest, messy, heartbreaking, and sometimes really wonderful parts of love and growing up.  99 Days takes place in that weird period of time between high school and college.  It was the perfect setting for Molly because as she returns to a town where she feels everyone hates her, she is in that in-between state of wanting to relive her past and make up for her mistakes while simultaneously desperate to move on with her life, once and for all.  What Molly endures is a classic case of slut-shaming.  The double standard inflicted upon her will do nothing less than make your blood boil and the way that Molly thinks she deserves it will break your heart.  I can't begin to tell you how much I loved Molly.  The girl made some pretty bad choices, no doubt, but since we were in her head, I found myself appreciating her guilt, her conflicted feelings, and her determination to live her own life.  I thought the story also did a good job of confronting our tendency to condemn 'the fallen women'.  In 99 Days we get the whole event from Molly's perspective and the way she is treated by people, as if she acted alone, reflected a very unflattering image of how we view the sexual behavior of girls, particularly teenage girls.
While it wasn't a main focus of the book, Molly's relationship with her mom was also interesting to me.  It was her mother who lit the proverbial match to the pile of kindling that was the downfall of Molly's social life, and I really wanted Molly to be more angry at her mother.  Instead, the summer before college was full of a pretty tough session of self-discovery, as Molly is forced to confront everything she ran away from before her senior year. Reading 99 Days simply as a story about cheating means that you are missing out on a book with characters that are complicated, imperfect, and such a joy to read.  It's clear that this author excels at writing stories that challenge our need to have characters who are practically perfect in every way. I'll take a messy character who leaves me thinking over perfect any day of the week.  Basically, if Katie Cotugno is writing it, I'm buying it.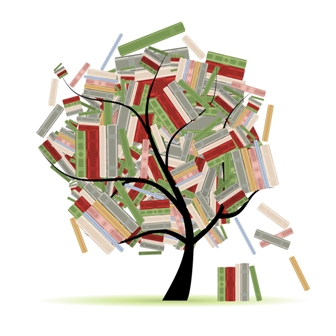 Related Posts