I received this galley in consideration for an honest review.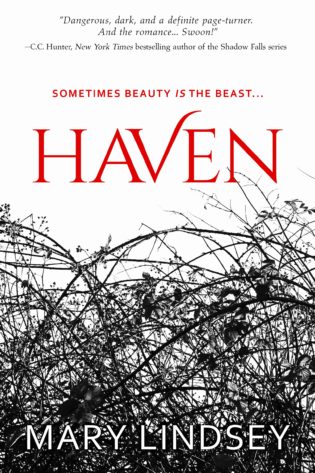 Haven by Mary Lindsey
Published by Entangled on November 7, 2017
Genres: Young Adult, Paranormal
Amazon,  - IndieBound,  - B&N,  - iBooks,  - The Book Depository
Goodreads

Rain Ryland has never belonged anywhere. He's used to people judging him for his rough background, his intimidating size, and now, his orphan status. He's always been on the outside, looking in, and he's fine with that. Until he moves to New Wurzburg and meets Friederike Burkhart.

Freddie isn't like normal teen girls, though. And someone wants her dead for it. Freddie warns he'd better stay far away if he wants to stay alive, but Rain's never been good at running from trouble. For the first time, Rain has something worth fighting for, worth living for. Worth dying for.
I have always loved Mary Lindsey's YA, so I was very excited when I heard about Haven.  The books starts when Rain, who lives life in the margins, loses his mom and is shipped off to live with his aunt in a small Texas town.  (Honestly, anything set in a small Texas town is bound to be good, right?)  There is definitely a creepy, Gothic feel to the small town where Rain finds himself living, which I loved.  It helped create that feeling that something just isn't right, but you can't immediately put your finger on it.  Add that feeling to the fact that he keeps seeing evidence of weird things (finding a girl in the woods and cryptic messages from law enforcement), but since he grew up in such tough circumstances, the story almost makes you think that perhaps small town life is just getting to him.   The world building and pacing really helped create the setting and kept the suspense fresh as each new revelation gave Rain more insight into the town and Freddie.  Freddie was everything that I usually associate with the broody hero type and I loved the role reversal. As they came to know each other, I got a sense of the pain that both Rain and Freddie's families were dealing with as the dangers in New Wurzburg became more apparent and the many mysteries deepened.
I am the first to admit that paranormal romance is not my thing, but I not only loved the characters, I loved the romance.  It really was, for lack of a better term, swoony.  Rain is such a great romance hero in every way.  He has the strong, silent thing going on, but you know that underneath it all he cares very deeply and feels responsible for the people he considers his family.  Of course, this eventually includes Freddie and her mom. Freddie is mysterious, grumpy, and has had to be strong as she mourns the loss of her father. Together, they make a very sweet and emotional couple.  Mary Lindsey knows how to write good romance and the story did such a fabulous job of combining that romance with mystery and thriller elements.  I started Haven expecting to read a bit and then come back to it, but it ended up being one of those books that just sucks you in.  I don't want to give away too much, so I'll just say that paranormal romance fans will love this and those who don't normally read this genre should definitely give it a try.
Giveaway

1 winner will receive a finished copy of HAVEN, US Only.
Tour Schedule:
Week One:
10/23/2017- Twinning for Books– Review
10/23/2017- Flyleaf Chronicles– Review
10/24/2017- Blushing Bibliophile– Review
10/24/2017- Ex Libris– Review
10/25/2017- Omg Books and More Books– Review
10/25/2017- Novelties- Review
10/26/2017- Deep Dark Feminist Reviews– Review
10/26/2017- Mama Reads Blog– Review
10/27/2017- Kendra Loves Books– Review
10/27/2017- Why I Read– Review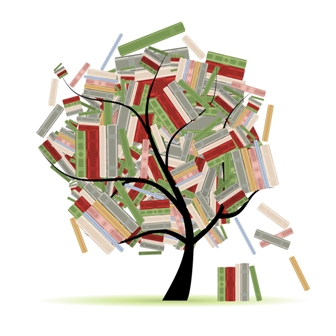 Related Posts