I received this galley in consideration for an honest review.
A Court of Thorns and Roses by Sarah J. Maas
Series: A Court of Thorns and Roses #1
Published by Bloomsbury on May 5, 2015
Goodreads


When nineteen-year-old huntress Feyre kills a wolf in the woods, a beast-like creature arrives to demand retribution for it. Dragged to a treacherous magical land she only knows about from legends, Feyre discovers that her captor is not an animal, but Tamlin—one of the lethal, immortal faeries who once ruled their world.

As she dwells on his estate, her feelings for Tamlin transform from icy hostility into a fiery passion that burns through every lie and warning she's been told about the beautiful, dangerous world of the Fae. But an ancient, wicked shadow grows over the faerie lands, and Feyre must find a way to stop it . . . or doom Tamlin—and his world—forever.
I have yet to tire of books set in the world of the Fae, and A Court of Thorns and Roses puts its own spin on an oft visited place in the land of fiction.  While some elements were familiar, there was still newness to this particular world, so it did not feel overdone.  The story begins with a desperate hunt for food and you could say that Feyre is your typical heroine in this "one girl against the world trying to save her family" trope.  She is tough, no-nonsense, and willing to sacrifice herself to protect her family.  I admit that, at first, I thought that the dynamic between Feyre and her family was a little one-dimensional, but by the end of the story, I saw some lovely insight into her sisters and her father.  There are a lot of unanswered questions, of course, and Feyre is surrounded by doubts about her host and questions about the dark force that seems to be bearing down on Tamlin's court.  As with all good Fae stories, there is an element of darkness that the author does not try to sugar coat.  I'm glad, because showing the Fae as anything less than brutal would have ruined the book for me.  Luckily, that was not an issue, at all.
The romance in this book is what stood out for me.  It's of the sweep-you-off-your-feet, I would die for you variety and it worked very, very well.  Tamlin will most certainly take his place amongst the ranks of favorite book boyfriend for many people.  While I loved everything about their relationship, I was still looking for a little more development in Feyre's character, but I think that the next book will show us a lot more of what Feyre is really capable of, other than surviving.  The pacing and action was everything I would expect from a Sarah J. Maas story, meaning it was outstanding.  I really had a hard time putting this book down once I started reading it.  A Court of Thorns and Roses sort of straddles the young adult and new adult categories.  This is mostly evident in the intimate relationships in the story, although I thought it was well written and critical to the story.  I hope that this ushers in some new titles that deliver the pacing of a YA book with themes that allow some more adult elements to be written into the story.  I know that there are those who tend to shy away from hyped books, but A Court of Thorns and Roses was everything that readers have been screaming about; romantic, painful, intense, and a fantastic adventure.  If you put this on your reading pile, you will not be disappointed.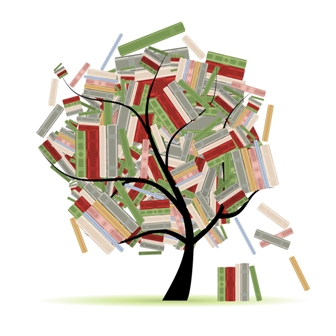 Related Posts