Queen Of Shadows by Sarah J. Maas
Series: Throne Of Glass #4
Published by Bloomsbury on September 1, 2015
Genres: Young Adult, Fantasy
Goodreads


Everyone Celaena Sardothien loves has been taken from her. But she's at last returned to the empire—for vengeance, to rescue her once-glorious kingdom, and to confront the shadows of her past… She has embraced her identity as Aelin Galathynius, Queen of Terrasen. But before she can reclaim her throne, she must fight. She will fight for her cousin, a warrior prepared to die for her. She will fight for her friend, a young man trapped in an unspeakable prison. And she will fight for her people, enslaved to a brutal king and awaiting their lost queen's triumphant return. The fourth volume in the New York Times bestselling series continues Celaena's epic journey and builds to a passionate, agonizing crescendo that might just shatter her world.
Even though I pre-ordered this book, there was such a furor surrounding its release that I wanted to give it a little space before I read and reviewed it.  I'm glad I did.  Queen Of Shadows continues the high stakes game that Celaena, now Aelin, is playing in order to gain her freedom, her friend's freedom and her kingdom.  I suppose you could say that every book in this series thus far has been a  high stakes game, but I felt that some of the story lines that didn't really gel for me in Heir of Fire, came into focus in Queen of Shadows.  This mostly applies to the subplot involving the witches.  I really love where that story line went and the way it slowly connected to what Aelin was doing in Rifthold.  In fact, I hope that we will see even more of the witches in the next two books because they are brutal warriors and complicated women. I really loved them. Plus, they ride wyverns, so what's not to like?
There was much tearing of hair and gnashing of teeth over a broken ship in this book, and while I was very apprehensive going in (this was part of the reason for waiting to read it) I am on board with the new configurations.  While it stumbled just a teensy weensy bit, at first, in its execution, I soon saw the reasoning behind the decision and I thought it fit well within the story.  More than romance, though, was the way that friendship played such an important role in this book.  It wasn't just the I've got your back, bruh type of friendship, it was the I will burn down the world and sacrifice myself for you type of friendship.  So, while there was romance (and very swoony romance, at that) I felt more strongly about the bonds of friendship that were tested, then strengthened.  The excellent pacing, the well written action sequences, and the incredible world building would have fallen flat without the relationships that were at the core of this story.  So, I urge you to read it if you haven't already.  Queen of Shadows was excellent and emotional and everything I have come to expect from this series.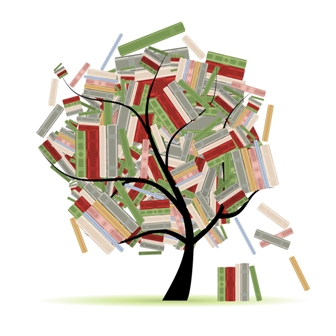 Related Posts