I am thrilled to be a stop on the tour for Fable Comics, which is a gorgeous graphic novel filled with classic fables, each one drawn by a different artist. Click on the tour banner for a list of the other stops on this tour each featuring a different fable and artist!
I received this galley in consideration for an honest review.
Fable Comics by Chris Duffy (Editor)
Published by First Second on September 22, 2015
Genres: Fantasy, Graphic Novel
Goodreads

From classics like "The Tortoise and the Hare" and "The Grasshopper and the Ants" to obscure gems like "The Frogs Who Desired a King," Fable Comics has something to offer every reader. Twenty-eight fables from different cultures and traditions are wonderfully adapted and illustrated in comics format by twenty-six different cartoonists. Edited by New York Times bestselling Fairy Tale Comics' Chris Duffy, this jacketed hardcover is a beautiful gift and an instant classic.
Fable Comics has been a favorite book around our house, and it even made an appearance at show-and-tell in my son's classroom one week.  The art, while all different, is stunning.  I think having a different artist draw each fable is such a visual treat because each story seems to have new life, in a way.  Today, I have been given the opportunity to feature panels from Fox and Crow by Jennifer L. Meyer. Fox and Crow is a cautionary tale about listening to flattery and references to this fable date back to the first century.  Both foxes and crows are heavily featured in fables and fairy tales because both were seen as clever, if not calculating, creatures.
The level of detail in the drawing is amazing.  (You can click on the image to enlarge it.)  Trying to find all of the little nooks and crannies in the art will keep you entertained for hours.  I highly recommend Fable Comics for readers of all ages!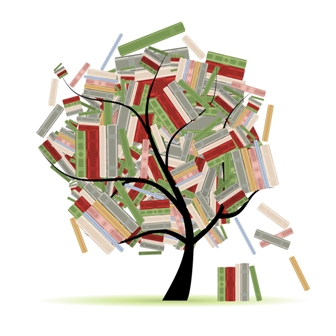 Related Posts