I received this galley in consideration for an honest review.
Saint Anything by Sarah Dessen
Published by Penguin on May 5, 2015
Genres: Young Adult
Goodreads

Peyton, Sydney's charismatic older brother, has always been the star of the family, receiving the lion's share of their parents' attention and—lately—concern. When Peyton's increasingly reckless behavior culminates in an accident, a drunk driving conviction, and a jail sentence, Sydney is cast adrift, searching for her place in the family and the world. When everyone else is so worried about Peyton, is she the only one concerned about the victim of the accident? Enter the Chathams, a warm, chaotic family who run a pizza parlor, play bluegrass on weekends, and pitch in to care for their mother, who has multiple sclerosis. Here Sydney experiences unquestioning acceptance. And here she meets Mac, gentle, watchful, and protective, who makes Sydney feel seen, really seen, for the first time.
Saint Anything had a lot of interesting aspects, one of which was that Sydney's family is well off.  They are privileged and while that privilege may have protected Sydney's brother for a time, it eventually stopped. The book explores the difference between the person we show to the world and the person we feel like inside.  Sydney feels invisible and, to her parents, it seems that she is right.  Her brother's incarceration has consumed her mother and distanced her father.  When she meets a family that is much less privileged, but much more cohesive, her view of family starts to change.  That idea, that it is better to be truly happy and poor than rich and unhappy, could have fallen into a well of cliche without hope of recovery, but that didn't happen.  Instead, the Chathams allowed Sydney to reflect on her feelings in a context outside of her insular family unit. I found their story to be one of my favorite aspects of Saint Anything.
This book doesn't really have any big moment in it.  There are a lot of small moments, still emotional, stitched together as a snap shot of one period in Sydney's life.  The relationship between Peyton and Sydney was full of pain, and while Peyton really isn't present in the book, the memory of the way they were weighs heavily on Sydney. Her search for a bond with someone that doesn't involve Peyton's shadow drives her realtionship with Mac, who had his own struggle with identity.  The Chathams were a sort of collective MPDG for Sydney, freeing her and protecting her, all at once. I enjoyed Saint Anything.  It wasn't deeply compelling, in that big WOW way, but Sarah Dessen is very good at quietly peeling back a family you probably know and exposing the bruises left behind by secrets.  It covered a lot of area, but something about Sydney's voice rang very true, and it was a book that left me a satisfied reader.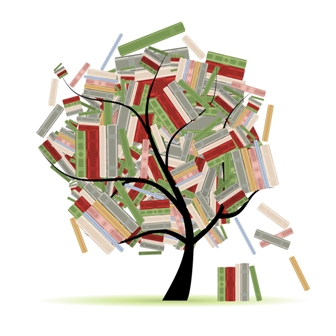 Related Posts