I received this galley in consideration for an honest review.
The Storyspinner by Becky Wallace
Series: The Keepers' Chronicles #1
Published by Simon & Schuster on March 3, 2015
Genres: Young Adult, Fantasy
Goodreads


In a world where dukes plot their way to the throne, a Performer's life can get tricky. And in Johanna Von Arlo's case, it can be fatal. Expelled from her troupe after her father's death, Johanna is forced to work for the handsome Lord Rafael DeSilva. Too bad they don't get along. But while Johanna's father's death was deemed an accident, the Keepers aren't so sure. The Keepers, a race of people with magical abilities, are on a quest to find the princess—the same princess who is supposed to be dead and whose throne the dukes are fighting over. But they aren't the only ones looking for her. And in the wake of their search, murdered girls keep turning up—girls who look exactly like the princess, and exactly like Johanna. With dukes, Keepers, and a killer all after the princess, Johanna finds herself caught up in political machinations for the throne, threats on her life, and an unexpected romance that could change everything.
The Storyspinner starts as many fantasy novels do, with two worlds that will be forced to interact with each other in order to fulfill a quest.  The quest in this story is for a lost princess that could save both worlds.  The Keepers are both feared and worshiped in the human world, so when they breach the wall in order to find the princess who is the key to all of this, they must find their way through some dangerous and surprising territory.  Johanna, on the other hand, is just trying to keep food on the table after her father's death.  She cares deeply for her family, but struggles with feelings of resentment towards her mother, who has basically checked out after the accident that killed her husband.  I really liked Johanna.  She possesses all of your typical heroine attributes –  emotionally strong, smart, and determined.  She was also funny, and her street smarts were probably her most valuable weapon.  Getting pulled into political intrigue was obviously not on her list of life goals, but the Duke's castle proves to be a very dangerous place.  The banter between Johanna and Rafael was very well done and funny, while providing romantic tension that was a great compliment to the rest of the story. (Their meet-cute was certainly interesting.)  While there are multiple points of view in this book, the two main voices that stood out to me were those of Johanna and Pira, who is a Keeper.  Perhaps I gravitated towards those two voices out of preference for their characters.  They seemed to have similar motivations, but coming from two very different worlds, they approached their challenges differently.
Overall, I enjoyed The Storyspinner.  I found the fist part of this book a little slow, though.  The multiple voices sometimes contributed to that, I think, and I found myself anxious to get back to Johanna's story line.  However, as the two groups got closer to each other, I started to see how everything was going to fit.  At that point, it started to work better for me and I was able to get into the story a little more easily.  This is a first book in the series, so I try to work through the slow parts, especially since I think this happens most often in fantasy series.  The more voices and the more world building required, the more likely things are going to get bogged down a little.  However, the last part of the book really took off and I found myself completely engrossed in the story.  There were some great twists and some fantastically evil villains that really fleshed out the conflict.  Mysteries were revealed, there was a lot more action, and the plot really came together.  So, I decided to give The Storyspinner my first book benefit of the doubt.  If the last quarter of the book is any indication, book two is going to be a wild ride, indeed.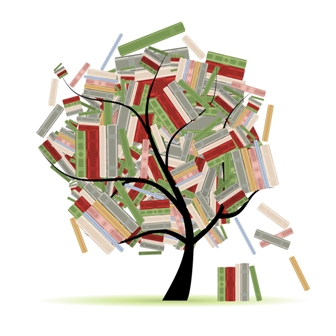 Related Posts