Biggest Flirts
(The Superlatives #1)
Author:
Jennifer Echols
Category:
Young Adult
Publisher:
Simon Pulse
Release Date:
5-20-14
Tia and Will's lives get flipped upside down when they're voted Yearbook's Biggest Flirts in this sassy novel from the author of Endless Summer and The One That I Want. Tia just wants to have fun. She's worked hard to earn her reputation as the life of the party, and she's ready for a carefree senior year of hanging out with friends and hooking up with cute boys. And her first order of business? New guy Will. She can't get enough of his Midwestern accent and laidback swagger.  As the sparks start to fly, Will wants to get serious. Tia's seen how caring too much has left her sisters heartbroken, and she isn't interested in commitment. But pushing Will away drives him into the arms of another girl. Tia tells herself it's no big deal…until the yearbook elections are announced. Getting voted Biggest Flirts with Will is, well, awkward. They may just be friends, but their chemistry is beginning to jeopardize Will's new relationship—and causing Tia to reconsider her true feelings. What started as a lighthearted fling is about to get very complicated…
It's no secret that I love anything  by Jennifer Echols.  I think it's the perfect combination of light-hearted fun with something deeper that hits just the right balance.  Biggest Flirts is a really fun book.  Tia is sarcastic and witty and her banter with Will made me smile and even laugh out loud a few times.  However, behind Tia's devil-may-care attitude is real fear; she is afraid to step out of her comfort zone because getting hurt or disappointed is too much to handle.  Her family's struggles are revealed in a way that helps Tia develop as a character in layers, which made me feel like I was getting to know her just as Will was.  Those little cracks in her snarky armor are what made her so appealing, and I really enjoyed getting to read about her.  The romance was sweet with just the right amount of heat to make things interesting.
I would be remiss if I did not take a moment to say that this book was such a love letter to band nerds, a group of which I am a proud member.  Both Tia and Will are in marching band and I love the way that the band culture was integrated into her story.  Anyone who has veer been in band or had any interest in DCI (drum corps) will get an extra thrill from this story.  Had this book been around when I was in high school, it surely would have been read until the pages fell off.  That is not to say that it's only for people in band, because I think anyone who is in high school or has been through high school will enjoy this book.  I just wanted to mention how much I appreciate getting away from the cheerleader/football player dynamic for a little bit.  (Not that there's anything wrong with that.)  I also loved that it served as a vehicle for introducing the characters who will be featured in the next two books in this series.  Biggest Flirts was a fun, satisfying book and it should definitely been your summer reading list!
I received this galley in exchange for my honest review.
Find Jennifer Echols online:
Website
Twitter
Facebook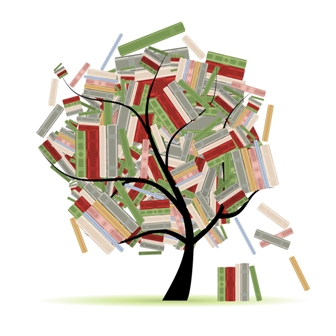 Related Posts