I received this galley in consideration for an honest review.
This book contains material that may be triggering for sensitive readers.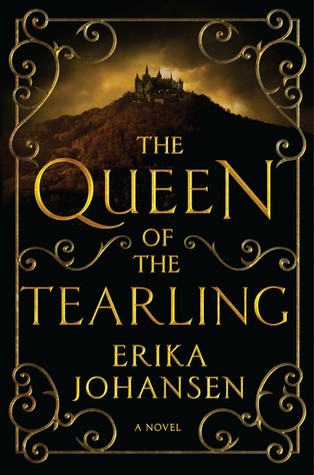 The Queen Of The Tearling by Erika Johansen
Series: The Queen Of The Tearling #1
Published by Harper Collins on July 8, 2014
Genres: Fiction, Fantasy
Goodreads


An untested young princess must claim her throne, learn to become a queen, and combat a malevolent sorceress in an epic battle between light and darkness in this spectacular debut—the first novel in a trilogy.

Young Kelsea Raleigh was raised in hiding after the death of her mother, Queen Elyssa, far from the intrigues of the royal Keep and in the care of two devoted servants who pledged their lives to protect her. Growing up in a cottage deep in the woods, Kelsea knows little of her kingdom's haunted past . . . or that its fate will soon rest in her hands.

Long ago, Kelsea's forefathers sailed away from a decaying world to establish a new land free of modern technology. Three hundred years later, this feudal society has divided into three fearful nations who pay duties to a fourth: the powerful Mortmesne, ruled by the cunning Red Queen. Now, on Kelsea's nineteenth birthday, the tattered remnants of the Queen's Guard—loyal soldiers who protect the throne—have appeared to escort the princess on a perilous journey to the capital to ascend to her rightful place as the new Queen of the Tearling.

Though born of royal blood and in possession of the Tear sapphire, a jewel of immense power and magic, Kelsea has never felt more uncertain of her ability to rule. But the shocking evil she discovers in the heart of her realm will precipitate an act of immense daring, throwing the entire kingdom into turmoil—and unleashing the Red Queen's vengeance. A cabal of enemies with an array of deadly weapons, from crimson-caped assassins to the darkest blood magic, plots to destroy her. But Kelsea is growing in strength and stealth, her steely resolve earning her loyal allies, including the Queen's Guard, led by the enigmatic Lazarus, and the intriguing outlaw known simply as "the Fetch."

Kelsea's quest to save her kingdom and meet her destiny has only just begun. Riddled with mysteries, betrayals, and treacherous battles, Kelsea's journey is a trial by fire that will either forge a legend . . . or destroy her.
I am glad that I gave this book a little space before I read it.  The trouble with hyped books is that it's pretty hard to avoid influence while everyone is talking about it.  I felt like I was able to read it and really appreciate it this way, and I did.  I really didn't read fantasy until I started blogging, so I think that I approach books in this genre from the perspective of a somewhat reluctant fantasy reader. (Although it is growing on me.)  That being said, I really enjoyed The Queen of the Tearling.  It felt and read like fantasy, but to be technical, it takes places in a world that has been quite literally blasted back into the Dark Ages.  The world we know today was destroyed, although echos of it (pre-Crossing) still exists in legends and books.  That gave it a sort of surreal twist because I kept having to remind myself that this was technically post-apocalyptic, because there are small references to modern times.  None of that is really important as far as which sub-genre it belongs in, because the story stands up, either way.  Kelsea has been hidden her whole life and when she is brought to the castle to claim her throne, she finds chaos and corruption.  There is a lot of horror in the kingdom that she inherits.  The human slave trade is the source of much of the conflict in this book and its brutality and impact on the Tear people definitely came through the story.  I could certainly see why Kelsea felt she had to act, however rashly, to save her people.  The world building was excellent and I became immersed in Kelsea's quest to find answers and rebuild the kingdom.
I would be remiss if I didn't mention the magical elements, all of which were not fully revealed in this first book.  A mysterious thief, magical stones, and powers that are obviously not yet realized, all took place within a story that still had its fair share of hand-to-hand fighting and dangerous court politics.  I felt like I got an excellent view of everything because the reader gets to peek into the head of the major characters, and that answered questions but opened up several more mysteries, as well.  As far as character development goes, Kelsea really grew from an unsure ruler to one that knew her own mind and wasn't afraid to speak it.  I appreciated, however, that she was not perfect and full of self-doubt.  She made mistakes, she ignored advice she should have taken, and she asserted her will without listening.  Kelsea was not the beautiful queen that everyone loves, and she knew that she had to prove herself.  On the flip side, she faced every challenge with a determination that made me want to root for her in her quest to save Tear.  I was more than pleasantly surprised by The Queen of the Tearling, and I will most definitely be picking up book two very soon.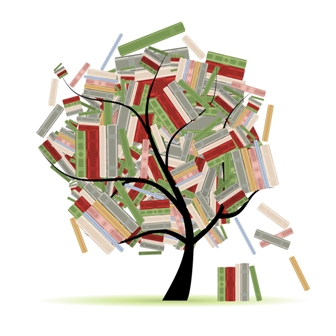 Related Posts