Wanderers
(Wasteland #2)
Authors:
Susan Kim and Laurence Klavan
Category:
Young Adult
Publisher:
Harper Teen
Release Date:
3-25-14
The former citizens of Prin are running out of time. The Source has been destroyed, so food is scarcer than ever. Tensions are rising…and then an earthquake hits. So Esther and Caleb hit the road, leading a ragtag caravan. Their destination? A mythical city where they hope to find food and shelter-not to mention a way to make it past age nineteen. On the way, alliances and romances blossom and fracture. Esther must rally to take charge with the help of a blind guide, Aras. He seems unbelievably cruel, but not everything is as it seems in the Wasteland.… – Goodreads
With The Source gone, Caleb and Esther are determined to survive past 19 and feel that their only hope is to hit the road.  As a result, Esther and Caleb are forced to face the reality of what it meant to leave Prin and become nomads.  The outside world was extremely harsh and so that realization was a part of the story that impacted their character development in this second book.  As you would imagine, friendship played a large role in this story, as their only way to survive is to rely upon each other.  However, there was also some romance that I thought was very sweet and enjoyed seeing in a book that was unflinchingly bleak, at times.
There was a loss that surprised me, I must say, and a plot twist that I didn't see coming, either, which kept the pacing.  As with many second books, this story involved a lot of movement in the form of traveling.  At time the pacing seemed to slow a bit, but it also gave us a chance to really immerse myself in the world.  I am not opposed to a slower pace if it has a purpose, and while a prefer more consistency, I still think this served the story well, in the end.   I appreciated the harshness of the world, which I know sounds weird, but I have always felt that if you are going to write about a post-apocalyptic landscape, you shouldn't sugarcoat it.  As with book one, this is an unflinching post-apocalyptic landscape and that's how I like the world in these books – bleak with a side of dark.  The introduction of Aras was very interesting to me. If you read the Pure series by Juliann Baggott, he reminds me a bit of El Capitan.  He's very blunt, maybe even cruel at times, but as his character is developed, you start to see motivation and gain some understanding.  While perhaps not as strong as the first book, I think this was a solid continuation of a unique story with excellent world building.  I look forward to seeing what the series finale has in store.
The writing team behind the Wasteland series was kind enough to answer a few questions:
What are you working on right now? 
LAURENCE: Susan and I recently finished the third book in the Wasteland trilogy, Guardians. My own short story collection, The Family Unit' and Other Fantasies, will be out soon. I have a one-act play going on in Toronto and a full-length in Houston in the fall. And Susan and I are planning a new adventure in writing.
SUSAN: As Laurence said, we're finishing up the final Wasteland book and have started kicking around a new, top-secret project that we're both pretty excited about. I'm also head-writing a new kids' series for Sprout, an animated comedy called Astroblast! that I'm pretty sure is premiering in the fall of 2014. And I also teach writing in a low-residency MFA program at Goddard College.
Do you write full time or part time?
LAURENCE: All the time, actually. I'm sort of compulsive about it.
SUSAN: Yes, pretty much full time. I'm lucky that I'm mostly able to support myself writing – although this means sometimes I'm working on incredibly different things—fiction, kids' TV, documentaries—all at the same time. Which I actually kind of enjoy.
Where did the idea for the WASTELAND series come from?
SUSAN: Laurence had the idea first – he pictured a dystopian Western with teenagers, in which right and wrong, good and bad, played out in a lawless setting. Then once the two of us started talking about it, the story kind of mushroomed from there. We started asking ourselves, Why did this situation come about? Who's in this world and what do they mean to each other? And what's at stake, not only for everyone in general, but for Esther, Caleb, and Skar, the characters at the center?
LAURENCE: The notion was that, because of the shortness of time, young people's lives and emotions would have incredible gravity. And, of course, that's how adolescence feels, anyway, even when you live past twenty.

Do you have a special time to write or how is your day structured?
SUSAN: The two best times for me, energy- and creativity-wise, are around 9-11AM and then again 5-7PM. So on an ideal day, I start with my personal stuff, i.e. fiction, in the morning. When I'm working on anything else (e.g. TV stuff, the writing I do for my teaching job), I switch over to that for most of the rest of the day, switching back to fiction around 4:30 or so. I eat a really simple lunch, maybe a bowl of soup—and I try to go running or get some exercise in the mid-afternoon. But it's pretty much the same routine every day.
LAURENCE: I try to write in the morning, when my energy is best and my mood brightest. As the day goes on, I slowly grow more logy and cranky.
Buy the book!
GOODREADS | AMAZON | B&N | INDIEBOUND
Find The Authors Online:
SUSAN KIM
Goodreads
LAURENCE KALVAN
Website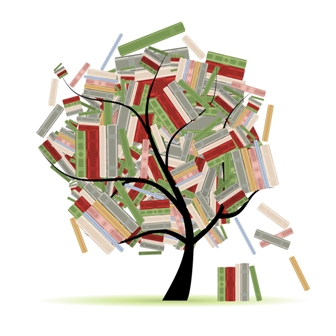 Related Posts