End Of Days by Susan Ee
Narrator: Caitlin Davies
Series: Penryn and the End of Days #3
Published by Skyscape on May 12, 2015
Genres: Young Adult, Fantasy, Post-Apocalyptic
Goodreads


After a daring escape from the angels, Penryn and Raffe are on the run. They're both desperate to find a doctor who can reverse the twisted changes inflicted by the angels on Raffe and Penryn's sister. As they set off in search of answers, a startling revelation about Raffe's past unleashes dark forces that threaten them all. When the angels release an apocalyptic nightmare onto humans, both sides are set on a path toward war. As unlikely alliances form and strategies shift, who will emerge victorious? Forced to pick sides in the fight for control of the earthly realm, Raffe and Penryn must choose: Their own kind, or each other?
I thought I was done with angels until I came across this series, and so I was sad that it was coming to an end a few books earlier than I originally thought.  However, End Of Days did not disappoint.  Penryn's quest was first to survive, then became a search for her sister, and now it has settled into an uneasy sort of survival stasis now that her sister has been found, though so changed from who she was.  Clearly though, the angels must be stopped and that served as the final obstacle for Penryn to overcome. End of Days had a lot of the characteristics of last books; there was angst, action, run-ins with villains, and the final ascension of the heroine into larger than life status.  Penryn was as cynically optimistic as always.  Her voice worked so well because she managed to sound her age, and much older, all at the same time.  Her desire for Raffe is balanced only by her opinion that they could never be.  Yes, that particular romantic conundrum is a big part of this book and we get to see a lot more of Raffe's back-story, which I have been hungry for since the first book.  Their final journey to try to stop the angels once and for all takes them into some bizarre and dangerous places, and I felt that the action and pacing was good, just as it was in the rest of the series.
The romance, which I know everyone wonders about, does get resolved (in a satisfying way), but it drags you over a few cliffs, first.  Penryn and Raffe's romantic relationship, while one of my favorite parts of this series, sits equally with the rest of the story, so I can't say it is only a romance, but it balances nicely with all of the other story lines and problems that Penryn must face.  I also have to give a head nod to Penryn's mom, who I really didn't enjoy in book one, but who I came to respect and understand by the end of this book.  Many of the characters came full circle and while not everyone made it to the end, those that survived did so in ways that made sense and enhanced the story.
Since Penryn's voice is such a strong one, the story really needed a narrator that could capture that.  Luckily, this series has kept the same excellent narrator for all three books. (One of my audiobook pet peeves is when they switch narrators in a series.) I felt as if I were listening to Penryn tell me the story, which is always a good sign.  Being completely pulled into an audiobook is what makes it such an excellent medium for ingesting a story, and Caitlin Davies was able to breathe life into every character.  If you haven't read this series and are open to trying audiobooks, I highly recommend listening to Penryn's journey.  It's full of all of the best aspects of both post-apocalyptic and paranormal stories, with a few laughs, and a sword named pooky bear thrown in for good measure. What's not to love about that?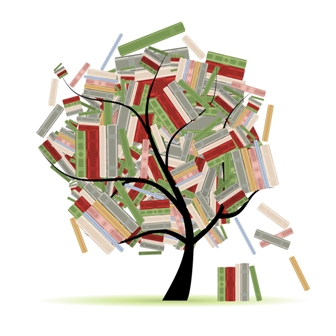 Related Posts