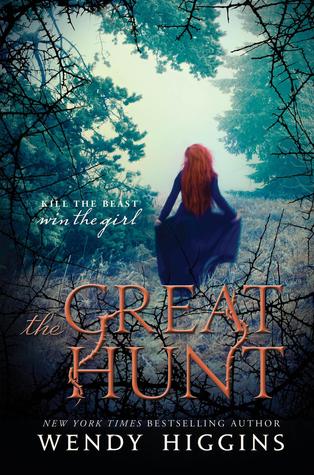 The Great Hunt by Wendy Higgins
Narrator: Saskia Maarleveld
Published by Harper Collins on March 8, 2016
Genres: Young Adult, Fantasy
Goodreads


When a strange beast terrorizes the kingdom of Lochlanach, fear stirs revolt. In an act of desperation, a proclamation is sent to all of Eurona—kill the creature and win the ultimate prize: the daughter of King Lochson's hand in marriage.

Princess Aerity knows her duty to the kingdom but cannot bear the idea of marrying a stranger... until a brooding local hunter, Paxton Seabolt, catches her attention. There's no denying the unspoken lure between them... or his mysterious resentment.

Paxton is not the marrying type. Nor does he care much for spoiled royals and their arcane laws. He's determined to keep his focus on the task at hand—ridding the kingdom of the beast—but the princess continues to surprise him, and the perilous secrets he's buried begin to surface.

Inspired by the Grimm Brothers' tale "The Singing Bone," New York Times bestselling author Wendy Higgins delivers a dark fantasy filled with rugged hunters, romantic tension, and a princess willing to risk all to save her kingdom.
One of my favorite Child Ballads is The Two Sisters, a story about jealousy that ends in one sister murdering the other and subsequently getting busted by a harp made from her sister's bones.  (No, really.)  The Great Hunt is very loosely based on the dude version of this ballad, and the two stories are related. (Basically, don't murder your sibling around people who can make musical instruments.) It takes place in a sort of fantasy Europe where a kingdom is being held hostage by a large and murderous beast.  There is a great deal about how unusual the King is in that he married for love rather than politics and wants his children to do the same.  That makes it particularly troubling and painful when Aerity must give that dream away in order to lure hunters to Lochlanach.
I really wanted Aerity to have more agency.  She did a lot of walking around and wondering who would kill the beast and while she was emotionally strong, I felt like she was passive to a fault.  I am not saying that every female character must decide to take up arms, but her acceptance of the situation seemed to be inconsistent with who we were told she was as a character.  There was a lot about this book that fell into YA stereotypes.  You have the taciturn hunter who hates royalty, the princess who is a victim of the kingdom's desperation, the secret that keeps them apart, and a little side drama for good measure.  Yes, it was a bit formulaic at times, but I enjoyed the story.  There is a reason that fairy tales are popular and The Great Hunt gave an old story a fairy tale feel to it.  I am glad that there is a second book because I did become invested in the the fate of Lochlanach and I want to know what happens to the characters as they continue their journey.
The narration was very good and it's at least half of the reason I am going to listen to book two on audio, as well.  The people of Lochlanach were given Scottish accents, while the others were given accents that coincided with other Europen countries.  She did an excellent job of differentiating between characters and I never wondered who was talking.  She helped give the story life and I will look out for more books narrated by Saskia Maarleveld.  Overall, I enjoyed The Great Hunt.  While there were aspects of the story that left me wanting more, it was enjoyable and made for a great audiobook experience.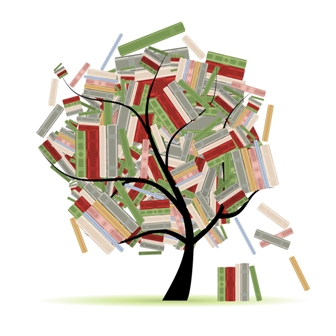 Related Posts