I received this galley in consideration for an honest review.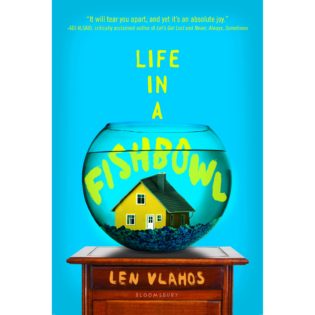 Life In A Fishbowl by Len Vlahos
Published by Bloomsbury on January 3, 2017
Genres: Young Adult
Goodreads

Fifteen-year-old Jackie Stone is a prisoner in her own house. Everything she says and does 24/7 is being taped and broadcast to every television in America. Why? Because her dad is dying of a brain tumor and he has auctioned his life on eBay to the highest bidder: a ruthless TV reality show executive at ATN.

Gone is her mom's attention and cooking and parent-teacher conferences. Gone is her sister's trust ever since she's been dazzled by the cameras and new-found infamy. Gone is her privacy. Gone is the whole family's dignity as ATN twists their words and makes a public mockery of their lives on Life and Death. But most of all, Jackie fears that one day very soon her father will just be . . . gone. Armed only with her ingenuity and the power of the internet, Jackie is determined to end the show and reclaim all of their lives, even in death.
I never really had a great opinion of reality TV, but after reading Life in a Fishbowl, I feel like all of my feelings have been vindicated.   Jared receives a devastating diagnosis, so from the beginning you know that his days are numbered.  When he puts his life for sale on eBay, the reader also gets some insight into the people who are interested in the auction.  While it seems like a random assortment of people, their stories all intersect in interesting ways.   Jared's diagnosis and subsequent fame had an effect on each person in vastly different ways. It was an interesting study on the psychology of grief and voyeurism.  This comes to a head when a reality TV show offers Jared the opportunity to be paid in order to broadcast the end of his life.  I found it odd that his family didn't put up more of a fight, but as the story progressed I could see how the idea of fame impacted each family member differently. The description of Jared's feelings as his illness progressed contrasted with his family's mix of grief at his diagnosis and horror as the reality show takes over their lives.
The story doesn't really focus on Jared's last days as much as how the show impacts his last days with his family.  Ethan, the reality show producer, is the the absolute bottom of the barrel of humanity.  I hated him and you will, too, I'm sure.  He was a bit of a caricature, but clearly represented the type of ruthless, uncaring drive it takes to put on a show that exploits people's pain.  Jackie fights back the most and her part of the story was uplifting, I thought.  In the middle of a book that seems to expose the worst of what people will do, there was also a story about the good that can come of a terrible situation. The narrative stye was interesting.  It does change points of view quite often, but I felt it was done in a way that still allowed me to follow whose story I was reading.  I also liked the way it kept telling the stories of the characters so that there was some resolution at the end. It was a heartbreaking book in many ways, but Life in a Fishbowl also showed how it was possible to take back power in a powerless situation.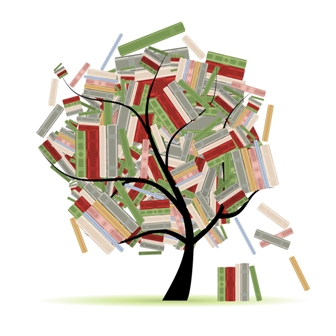 Related Posts