I received this galley in consideration for an honest review.
Royal Bastards by Andrew Shvarts
Published by Disney-Hyperion on May 30, 2017
Genres: Young Adult, Fantasy
Goodreads

Being a bastard blows. Tilla would know. Her father, Lord Kent of the Western Province, loved her as a child, but cast her aside as soon as he had trueborn children.

At sixteen, Tilla spends her days exploring long-forgotten tunnels beneath the castle with her stablehand half brother, Jax, and her nights drinking with the servants, passing out on Jax's floor while her castle bedroom collects dust. Tilla secretly longs to sit by her father's side, resplendent in a sparkling gown, enjoying feasts with the rest of the family. Instead, she sits with the other bastards, like Miles of House Hampstedt, an awkward scholar who's been in love with Tilla since they were children.

Then, at a feast honoring the visiting princess Lyriana, the royal shocks everyone by choosing to sit at the Bastards' Table. Before she knows it, Tilla is leading the sheltered princess on a late-night escapade. Along with Jax, Miles, and fellow bastard Zell, a Zitochi warrior from the north, they stumble upon a crime they were never meant to witness.

Rebellion is brewing in the west, and a brutal coup leaves Lyriana's uncle, the Royal Archmagus, dead—with Lyriana next on the list. The group flees for their lives, relentlessly pursued by murderous mercenaries; their own parents have put a price on their heads to prevent the king and his powerful Royal Mages from discovering their treachery.

The bastards band together, realizing they alone have the power to prevent a civil war that will tear their kingdom apart—if they can warn the king in time. And if they can survive the journey . . .
The two things I kept hearing about Royal Bastards was that it was action-packed and hilarious.  For a fantasy, I get the action-packed, but the hilarious part really intrigued me.  Tilla lives in an in-between sort of world.  She is her father's daughter, but is not a legitimate heir to the kingdom.  She benefits from the privilege of her father's wealth and status, but has a bit more freedom because she is largely ignored.  But being a Bastard, while not ideal, has given her a sort of alternate family through her half brother and fellow bastards. When it all hits the fan and their rag-tag group has to make a run for it with a very legitimate princess as a fugitive, Royal Bastards finds its strength in an ensemble cast of characters.  I loved Tilla and her struggles with her father's affection, or lack there of, and her place in the castle.  Her relationship with her half brother, Jax, was also a joy.  Zell, a teen from a warrior culture called Zitochi, was your typical straight man, but as the book progressed, his back story ended up being my favorite.  The danger and mystery took many twists and turns and even the close knit group wasn't immune from betrayal.  I loved the way they defended and fought for each other.  Speaking of fighting, there was a lot of it, and it got pretty gory at times.
There were a lot of familiar elements in this story: kingdoms at war, secret magic, betrayal, and unexpected romance.  While this may seem routine to frequent fantasy readers, I think it makes it great for those who have been reluctant to read fantasy or are new to the genre.  I am neither a hard-core fantasy reader, nor a novice and I thought the world building was very well done.  The pacing of the story was outstanding.  Royal Bastards managed to balance the action with the story and character development, which provided a nice balance and kept me reading.  On top of all of that, it was hilarious.  The dialogue was snappy and the writing was just plain funny and entertaining.  I laughed out loud several times, which isn't something you would expect in a story about people running for their lives.  I was afraid that this was a stand alone, but, hurray!, there will be more books, which is fantastic news!  I truly enjoyed this entertaining and heartfelt book.  It blended a compelling story with laughter, tears, and some kissing.  Royal Bastards is definitely worth your reading time this summer.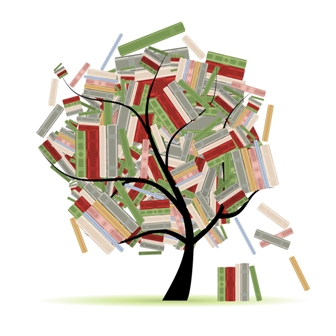 Related Posts