Also Known As
Author:
Robin Benway
Category:
Young Adult
Format:
eGalley
Publisher:
Bloomsbury
Release Date:
2-26-13
Being a 16-year-old safecracker and active-duty daughter of international spies has its moments, good and bad. Pros: Seeing the world one crime-solving adventure at a time. Having parents with super cool jobs. Cons: Never staying in one place long enough to have friends or a boyfriend. But for Maggie Silver, the biggest perk of all has been avoiding high school and the accompanying cliques, bad lunches, and frustratingly simple locker combinations. Then Maggie and her parents are sent to New York for her first solo assignment, and all of that changes. She'll need to attend a private school, avoid the temptation to hack the school's security system, and befriend one aggravatingly cute Jesse Oliver to gain the essential information she needs to crack the case . . . all while trying not to blow her cover. – Goodreads
"He stood back a little and showed me his tuxedo, his tumbler half-filled with ice and what looked like scotch, the toy gun tucked underneath his jacket. "I'm James Bond," he said.  This was all becoming a little too meta for me, but I guess Jesse took my surprise for disdain. "Sorry, that was really cheesy," he grinned, and I was totally not admiring his smile and his nice dimples and, my God, it was really warm in this house." – eGalley pg. 120
Maggie is your typical 16 year old, except for the small matter of her involvement with a league of do-gooder spies that has left her smart, yes, but also totally ignorant of all of the normal things that a high school girl should know.  This story, which is part spy thriller and part coming of age tale, follows Maggie on her first solo assignment that involves gaining the confidence of a very cute boy.  Family is a strong element in this story, and that includes not only blood relatives but the friends that Maggie counts as family.  The friendship that Maggie forms with the hilarious Roux gave the story emotional depth as well as giving the reader, well, Roux.  (I wouldn't be surprised if people started asking Robin Benway to give Roux her own book.)  Jesse, who was initially her assignment, also turned out to be more than met the eye and Maggie's feelings for him exposed some of the raw spots in the life of a spy, especially if that's all you've ever known.  While most teens long for a more exciting life, a big part of Maggie longs for something more normal and something that she chooses.
This book would be great for fans of The Heist Society series and for anyone that loves a good spy caper.  What stood out to me was how funny some of the dialogue was.  There were moments when I found myself laughing out loud, especially at Roux, who will go down in history as an outstanding sidekick.  There is nothing better than a book that does a good job of paring smart, funny girls with international intrigue and a well paced story.  Although it wasn't the most realistic premise, I cannot deny that it was entertaining.  If you're looking for a fun book that will keep you turning pages, look no further than this one!
I received this galley from the publisher in exchange for my honest review.
Find Robin Benway online:
Website
Twitter
Facebook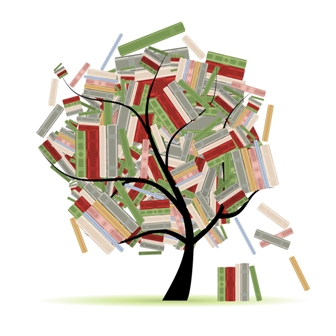 Related Posts