I received this galley in consideration for an honest review.
An Ember In The Ashes by Sabaa Tahir
Series: An Ember In The Ashes #1
Published by Penguin on April 28, 2015
Genres: Fantasy, Young Adult, Dystopian
Goodreads


Laia is a slave.
Elias is a soldier.
Neither is free.
Under the Martial Empire, defiance is met with death. Those who do not vow their blood and bodies to the Emperor risk the execution of their loved ones and the destruction of all they hold dear. It is in this brutal world, inspired by ancient Rome, that Laia lives with her grandparents and older brother. The family ekes out an existence in the Empire's impoverished backstreets. They do not challenge the Empire. They've seen what happens to those who do. But when Laia's brother is arrested for treason, Laia is forced to make a decision. In exchange for help from rebels who promise to rescue her brother, she will risk her life to spy for them from within the Empire's greatest military academy. There, Laia meets Elias, the school's finest soldier—and secretly, its most unwilling. Elias wants only to be free of the tyranny he's being trained to enforce. He and Laia will soon realize that their destinies are intertwined—and that their choices will change the fate of the Empire itself.
One word dominates my thoughts about this book: brutal.  The world of the Martial Empire is one ruled by violence and terror.  That is immediately apparent, as Laia watches the last of her family taken away, and she decides that help from rebels is her only hope.  The jacket copy said this this was a world inspired by ancient Rome, and you certainly see that in the way that soldiers are trained.  That is best illustrated by the school where the soldier class of Masks are taught.   We also meet Elias, who has been trained to fight and kill since he was six.  His schooling has one goal, and that is to turn every soldier into a soulless weapon.  This plot could have easily turned into a story with two dimensional characters, people who were only good or only evil, but I was surprised at how many layers the characters revealed.  Even the most evil of people showed some humanity, even if it was only a very faint glimmer.  Elias is desperate to escape the life that has been laid out for him, but he is torn by what he sees as his obligations to people he cares about inside the school.  He is a somewhat emotionally tortured character, and I wondered why he seemed to be the only one feeling this moral conflict, but throughout the story, I saw that his classmates paid a price for the brutal training, as well.  Everyone suffered from the effects of a constant training to kill, and I loved the way the story showed that aspect of their lives.  There is a touch of the mystical in An Ember In The Ashes that I thought worked very well.  Without wanting to give too much away, the supernatural elements are brought in after the world building has been established, so that you feel just as discombobulated as the characters.  It added something to the book, rather than taking anything away.
Laia will probably become one of my favorite YA book heroines.  The horror that she is exposed to was a bit difficult to read, at times.  Her existence as a slave made reading this book really stressful, to be honest.  Her time in the school was so tense that I spent her sections of the book afraid that something would happen to her. I also became quite attached to the other slaves whose back stories were even more horrific than Laia's.  There was definitely a sense that no characters were really "safe" in this book, and part of the reason I couldn't put it down was because I was waiting for the axe to fall, so to speak.  Laia is not a trained warrior and does not magically become one, but her determination and intelligence made her a heroine that I think many readers will love.  Yes, there is some romance, although it is not the dominant theme in this story.  Everyone keeps talking about a "love square" or "double triangle" as opposed to the usual triangle, I suppose, but I have to admit I am puzzled by everyone's ire.  It stands to reason that if the book is following two stories that eventually intersect, that they might each have their own romantic arcs.  I didn't think it was weird and it certainly didn't take anything away from the story for me.  I guess it boils down to being one of those things that some people will focus on, but in the sequel (I'm assuming there will be one. Please let there be one.) that story line will be further developed.   For me, An Ember In The Ashes lived up to they hype and I was completely pulled in to its world and it's heartbreaking story.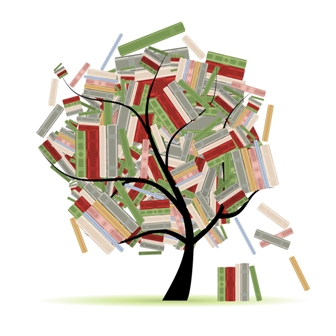 Related Posts