This book contains material that may be triggering for sensitive readers.
Salt To The Sea by Ruta Sepetys
Narrator: Jorjeana Marie, Will Damron, Cassandra Morris, Michael Crouch
Published by Penguin on February 2, 2016
Genres: Young Adult, Historical Fiction
Goodreads


Winter, 1945. Four teenagers. Four secrets.

Each one born of a different homeland; each one hunted, and haunted, by tragedy, lies…and war.

As thousands of desperate refugees flock to the coast in the midst of a Soviet advance, four paths converge, vying for passage aboard the Wilhelm Gustloff, a ship that promises safety and freedom.

Yet not all promises can be kept.

Inspired by the single greatest tragedy in maritime history, bestselling and award-winning author Ruta Sepetys (Between Shades of Gray) lifts the veil on a shockingly little-known casualty of World War II. An illuminating and life-affirming tale of heart and hope
I can relate pretty much everything I interact with to a Hamilton lyric, and when I was listening to Salt to the Sea, I kept thinking of this line:  you have no control –  who lives, who dies, who tells your story. Ruta Sepetys has established herself as a teller of hidden stories, writing about real events you might never have heard of from the perspective of fictional teens.  The sinking of the Wilhelm Gustloff was a catastrophic maritime disaster, dwarfing the Titanic and Lusitania, but I had never heard of it.  In Salt To The Sea, we are taken on a heartbreaking, stressful, and amazing journey of a group of refugees who are simply trying to escape the horrors of war. Salt To The Sea takes a microcosm of civilians who are really just that; people who happen to live in Germany and are trying to leave for safety. Through four different narrators, the story unfolds and as each reveals their story, each has utter heartbreak in their past and desperate hope for their future.  One voice, that of an overzealous, sociopath, low-level Nazi soldier, was the chilling voice that I think we associate with this era.  His blind devotion to the Reich made him dangerous and his part of the story, and the way he viewed himself versus the way others viewed him, was fascinating. I also loved the way the author wove the mystery of The Amber Room into the book, as well.  Make no mistake, this book can be tough to listen to.  Ruta Sepetys does not flinch away from the cruelty of the situation, including sexual assault and the death of children. It is not lost me how timely this story is, with the issues of refugees in the forefront of the news, recently.  As the author said in her notes, suffering emerged the victor.  However, and I know this sounds odd, this story was also uplifting.  It showed the power of hope and sacrifice, and while it made me cry, I can't say that this story was entirely sad.
There were four different narrators in this story, which I liked.  I always enjoy it when they are able to bring in different voices for the points of view because it makes it seem more real.  I will make the comment that their German pronunciation was terrible.  That annoyed me a bit because I feel that it wouldn't have been that hard to find someone to help with that as they were recording it, but I'm not sure that will annoy you unless you speak German.  If not, you have no worries.   Overall, the narration was good and I found this audiobook to be very engaging in its performance.  While it was a heartbreaking and emotional story, I am so glad I listened so that the Wilhelm Gustloff won't be hidden history, anymore.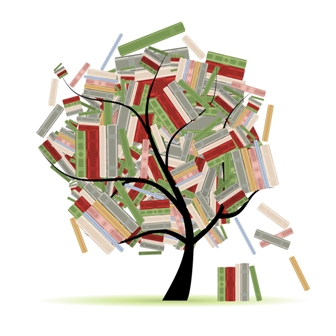 Related Posts