This is a review of book two in the Birthright series. You can read my review of All These Things I've Done here.
Because It Is My Blood
Author:
Gabrielle Zevin
Category:
Young Adult
Publisher:
Farrar, Straus and Giroux
Release Date:
9-18-12
Since her release from Liberty Children's Facility, Anya Balanchine is determined to follow the straight and narrow. Unfortunately, her criminal record is making it hard for her to do that. No high school wants her with a gun possession charge on her rap sheet. Plus, all the people in her life have moved on: Natty has skipped two grades at Holy Trinity, Scarlet and Gable seem closer than ever, and even Win is in a new relationship.But when old friends return demanding that certain debts be paid, Anya is thrown right back into the criminal world that she had been determined to escape. It's a journey that will take her across the ocean and straight into the heart of the birthplace of chocolate where her resolve–and her heart–will be tested as never before. – Goodreads
Anya is released from Liberty and like so many of the people in her life, she is trying to piece a somewhat normal existence together.  Unfortunately, there are some things that are just too broken.  Anya is still Anya, although she is more determined than every to shield those she loves from Balanchine family drama.  Gabrielle Zevin has once again captured the dual morality and contradictions of a young woman in a mob family, who is still a teen but with a lot of adult responsibility.  Anya is almost selfish in her desire to keep bad news and situations from those she loves; not wanting to expose them to harm, she ends up shutting out the very people she needs.  This extends to Win, as well, who is just as charming and appealing as ever.  The irony of this situation, that Anya would alienate the very people she loves and wants to protect, is not lost on her and her funny, quirky and honest voice is, again, the perfect narrator for this story.
I love this series for a lot of the same reasons I love the Curse Workers Series.  There is just something about a protagonist that wants more from life but is always pulled back into the situation they know best;  namely, crime and family feuds.  Anya is funny, snarky and strong, but she's also a teenage girl who really just wants to have a normal life where she can enjoy school, friends and her boyfriend.  Her brutal honesty with herself about her chances of having those things makes her character very tragic, in a way.  She loves Win, but I got the feeling that there is a part of her that doesn't feel she deserves someone like him. Her trip to Mexico, which might seem odd but works really well, allows the reader to know a softer side of Anya.  As she learns about the art of growing cacao, she also gains some much needed perspective from the craziness of her life in New York.  I loved this part of the story because I saw some real growth in Anya and the setting served as a nice contrast to the chaos that occurred when she returned to the city.  Because It Is My Blood was just as action packed and full of family betrayals (and guns) as All These Things I've Done.  I hung on every world and relished the character development and plot twists.  Fans of this series will be very pleased with this installment and anxious for book three!
I received this ARC from the publisher in exchange for my honest review.
Find Gabrielle Zevin online:
Website
Twitter
Facebook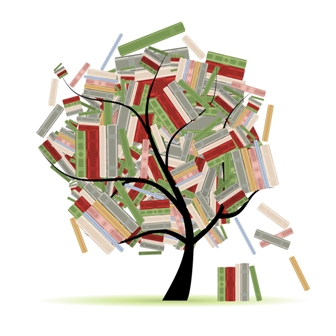 Related Posts