Time's Edge by Rysa Walker
Series: The Chronos Files #2
Published by Skyscape on October 21, 2014
Genres: Young Adult, Science Fiction
Goodreads

To stop her sadistic grandfather, Saul, and his band of time travelers from rewriting history, Kate must race to retrieve the CHRONOS keys before they fall into the Cyrists' hands. If she jumps back in time and pulls the wrong key--one that might tip off the Cyrists to her strategy--her whole plan could come crashing down, jeopardizing the future of millions of innocent people. Kate's only ally is Kiernan, who also carries the time-traveling gene. But their growing bond threatens everything Kate is trying to rebuild with Trey, her boyfriend who can't remember the relationship she can't forget. As evidence of Saul's twisted mind builds, Kate's missions become more complex, blurring the line between good and evil. Which of the people Saul plans to sacrifice in the past can she and Kiernan save without risking their ultimate goal--or their own lives?
I heard about this series while eavesdropping on a conversation at a book signing, as you do, and I am so glad I  looked it up!  The first book, Timebound, was one of my favorite audiobooks last year.  When I saw the galley for book two, I couldn't wait for the audio to become available, so I snapped it up.  (Both audio books are narrated by the amazing Kate Rudd.)  In short, I was not disappointed.    Time travel books are tricky, not just because of the possibility of many time lines, but the technology that allows the time travel and the structure of the story must all come together to make up a very complicated world.  The author does an excellent job of keeping things straight and avoiding a situation where I have to go back several pages to make sense of what happened.  The world is very well built, in both past and future time lines, and when I read these books I feel fully immersed in the story.  Kate's burden, which is her need to stop Saul, weighs heavily upon her in this book, and while she never stopped trying, I can see that her quest is starting to really wear her down.  This is a story line that I think will play heavily into book three.   There is a lot of new and interesting information about the Cyrists in this book, as well as new revelations about Kate's Aunt Prudence.
There are a lot of time travel books out there, yes, but I think what grabbed me about this story was the excellent structure (not too confusing) and the compelling story.  Not only is Kate dealing with the impact of the Chronos gene on her family, but it reaches into her social life. Her best friend, her boyfriend, and a love from the past all get switched around in one emotionally confusing mess.  Yes, there is a love triangle, but as love triangles go, it's pretty unique.  Both Kate and Kiernan are in love with versions of people that don't technically exist anymore, so that really throws more than the usual wrench into things.  On top of that, I have no clue how its going to end.  I can usually guess who the girl will end up with, to be honest, but not in this case.  This is one of those occasions when I think word of mouth is very valuable, so consider this my recommendation for a book that you might not have heard of, otherwise.  If you love time travel and you haven't read this series, you are really missing out on an excellent story!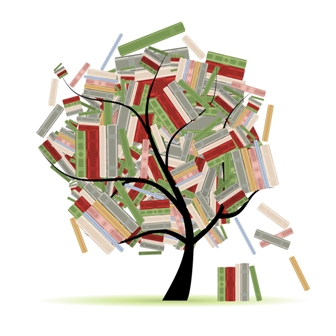 Related Posts