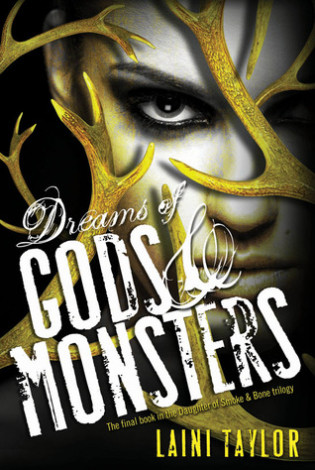 Dreams of Gods and Monsters by Laini Taylor
Narrator: Khristine Hvam
Series: Daughter of Smoke and Bone #3
Published by Little Brown on April 8, 2014
Genres: Fantasy, Young Adult
Goodreads


By way of a staggering deception, Karou has taken control of the chimaera rebellion and is intent on steering its course away from dead-end vengeance. The future rests on her, if there can even be a future for the chimaera in war-ravaged Eretz. When Jael's brutal seraph army trespasses into the human world, the unthinkable becomes essential, and Karou and Akiva must ally their enemy armies against the threat. It is a twisted version of their long-ago dream, and they begin to hope that it might forge a way forward for their people. And, perhaps, for themselves. Toward a new way of living, and maybe even love. But there are bigger threats than Jael in the offing. A vicious queen is hunting Akiva, and, in the skies of Eretz ... something is happening. Massive stains are spreading like bruises from horizon to horizon; the great winged stormhunters are gathering as if summoned, ceaselessly circling, and a deep sense of wrong pervades the world.
When I saw the size of the physical book and then saw the length of the audio (20 hours!) I was a little daunted, I admit.  However, I am glad that the author took the time to complete this story, because had it been rushed, it would have been a real disservice to all of the different threads that needed to be tied.  Karou and Akiva are still trying to figure out who they are apart and who they are together, but there are no guarantees for an HEA, and I was glad the the story developed beyond the Big Romance, although that's still a part of the book.  Pulling together characters from all over the series, Laini Taylor painstakingly pieced together a finale that was nothing less than amazing.  The heartbreak, the action, the rise and fall of villains and heroes; it was all pitch perfect and expertly crafted.  As the conclusion to a series, it was just the right balance of bitter and sweet, with an ending that was just as strong as the beginning.  I think people who have loyally followed these books will be very, very pleased.
This series really is one of the most beautifully written out there.  It's almost musical in its cadence, and I think that's why I enjoy listening to these books.  Khristine Hvam does anther outstanding job narrating DoGAM.  She has clearly gotten to know the characters because from book to book, her reading is consistent.  It's like you are visiting old friends when you listen to it.  A good narrator can really bring a book to life, and she has certainly done that with this whole series.  If you haven't read these books, I highly recommend listening to them.  As someone who has not always been a fan of fantasy, this series has really introduced me to how beautiful a story can be, even if it's in a genre with which  I wasn't always comfortable.    Laini Taylor did an amazing job of closing out this series and I think it's one of those series that will stand the test of time for years to come.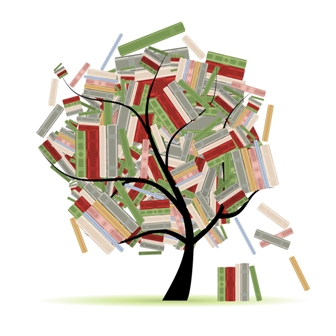 Related Posts