I received this galley in consideration for an honest review.
Turn It Up by Jen Calonita
Published by Scholastic on January 2, 2018
Genres: Young Adult
Goodreads


The Nightingales are in a serious funk. Bradley Academy's all-girl a cappella group used to be the pride and joy of the sunshine state, but the Nightingales have fallen out of harmony. Best friends and co-captains Lidia Sato and Sydney Marino aren't speaking. A boy has come between them -- none other than Griffin Mancini, the obnoxious lead singer of Bradley's smug all-boy a capella group, the Kingfishers. The Nightingales have no chance at winning the big state final if their captains are at each other's throats. Their only hope is new girl Julianna Ramirez. She's super shy, but she has some serious pipes. The three girls -- and the whole group -- will have to come together if they want to beat the Kingfishers and their rivals from Julianna's old school. Told from alternating points of view, this novel explores the ups and downs of friendship, romance, competition, and finding the perfect song!
A lesson that I have learned again and again in my life is that, when it comes to groups or teams, you are stronger together.  This goes for friendships, romantic relationship, or even politics!  In Turn It Up, I saw this theme reappear with a story about two girls whose friendship becomes fractured and one new student who has to shed the weight of her past failures. All of this is centered around an acapella singing group, which definitely gave it a Pitch Perfect vibe, and I was totally ok with that!  Lidia and Sydney have built their friendship around the Nightingales and their falling out threatens the whole group.  There was an interesting and sometimes funny array of characters that made up the somewhat rag-tag Nightingales but that's what made me root for them, to be honest.  I especially liked Julianna, who is immensely talented but can't get past the rejection she was handed at her old school.  Her story really showed the danger in defining yourself based solely on the opinion of others or on one failure.  Confidence in who you are is such a hard thing to keep with you when you're still trying to discover who you are and I think many readers will be able to relate to Julianna. Lidia and Sydney's friendship definitely hit a rough patch and was re-calibrated, and I enjoyed the drama and the reconciliation. Told in different points of view, the reader gets to know each of the main characters and then gets to see the story from their perspective.  This was really beneficial, I thought, because it helped piece the story together.  Jen Calonita did a good job of capturing the intense feelings of self-consciousness and doubt that lived right along side the desire to make the group into something spectacular.
There is a bit of romance in the book, since Lidia and Sydney's argument centers around a boy, but it didn't overwhelm the friendship plot.  First and foremost this story was about friends and letting failure teach you rather than defeat you.  Each girl goes through their own rough patch where they have to grow a little and step out of their comfort zones.  I thought the story did a good job of showing that process as well as allowing for a happy resolution that shows that you can have your own identity and have a passionate interest in something.  Turn It Up is a great book for all ages of YA readers and anyone who has ever dreamed about being in an acapella group.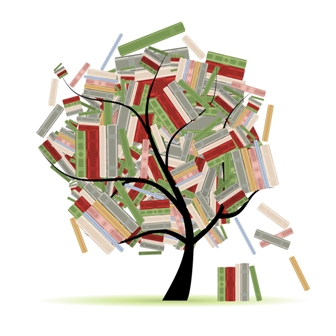 Related Posts