A Conjuring Of Light by Victoria Schwab
Narrator: Kate Reading, Michael Kramer
Series: Shades of Magic #3
Published by Tor on February 21, 2017
Genres: Fantasy, Historical Fiction
Goodreads


THE BALANCE OF POWER HAS FINALLY TIPPED...
The precarious equilibrium among four Londons has reached its breaking point. Once brimming with the red vivacity of magic, darkness casts a shadow over the Maresh Empire, leaving a space for another London to rise.

WHO WILL CRUMBLE?
Kell - once assumed to be the last surviving Antari - begins to waver under the pressure of competing loyalties. And in the wake of tragedy, can Arnes survive?

WHO WILL RISE?
Lila Bard, once a commonplace - but never common - thief, has survived and flourished through a series of magical trials. But now she must learn to control the magic, before it bleeds her dry. Meanwhile, the disgraced Captain Alucard Emery of the Night Spire collects his crew, attempting a race against time to acquire the impossible.

WHO WILL TAKE CONTROL?
And an ancient enemy returns to claim a crown while a fallen hero tries to save a world in decay.
It's always difficult to adequately review the last book in a series.  I decided to listen to it rather than read because it always seems to make it last a little longer, and I'm glad that I did. A Conjuring of Light is the story that the first two books in this series have been building up to and it was as emotional and explosive as I hoped it would be.  Lila is coming to terms with the psychological and physical effects of her magic but that doesn't keep her from doing exactly as she pleases if she thinks it's right, which is why we love her.  Each character had their deeply vulnerable moments where it seemed they might shatter, and that made me love them even more.  Everyone was driven to their breaking point as they fought Osaron and not everyone survived that struggle. There was sadness and death, but I guess I knew that it was coming.  This series hasn't been without bloodshed, after all.
As always, the writing was descriptive and beautiful.  Victoria Schwab has such a way with words and those words truly draw you into the story.  That being said, it was amazing to me how much story was packed in to this one book without the feeling that there was an info dump.  The world building and the additional parts of backstories were amazing, but it never felt like too much. I really loved that we got to find out more about Holland, whose history was just as heartbreaking as I imagined.  While not every question was answered about every character, I was truly happy with where the ending took them.  I felt that every character not only got what they deserved in every way, but that it managed to reach a satisfying conclusion while keeping the bitter-sweetness that makes this series so good.
A Conjuring of Light was narrated once again by Kate Reading and Michael Kramer.  I won't say that they are my favorite narrators, but it was certainly better than book one.  I was confused as to why Kate Reading didn't have an English accent since Lilah is from London and I have heard this narrator with an English accent many times before. Michael Kramer's voices for the different characters were a bit ridiculous at times, which was distracting.  So, while the story was amazing, the narration was only ok.  However, I always add the caveat that others might have totally different narrator pet peeves, so take that with a grain of salt.  Overall, A Conjuring of Light lived up to my expectations in every way.  It was wonderful and I really love this series.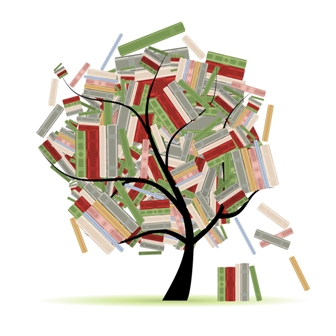 Related Posts