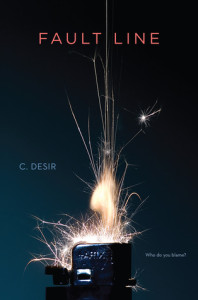 Fault Line
Author:
Christa Desir
Category:
Young Adult
Publisher:
Simon Pulse
Release Date:
10-1-13
Ben could date anyone he wants, but he only has eyes for the new girl — sarcastic free-spirit, Ani. Luckily for Ben, Ani wants him too. She's everything Ben could ever imagine. Everything he could ever want. But that all changes after the party. The one Ben misses. The one Ani goes to alone. Now Ani isn't the girl she used to be, and Ben can't sort out the truth from the lies. What really happened, and who is to blame? Ben wants to help her, but she refuses to be helped. The more she pushes Ben away, the more he wonders if there's anything he can do to save the girl he loves. –
Goodreads
This book has a story line that deals with sexual assault.
The beginning of this book was shocking and not a lot shocks me in books, anymore.  However, this was not a story written for shock value and it was very quickly clear to me that what happens in the beginning is  the culmination of a sad and emotional story.  What happens to Ani is never directly described in this book because it is, in large part, Ben's story and Ben was not there during the assault.  Instead, we get the very real perspective of someone who cares for a victim but feels unsure of what to say or how to behave.  People come at hims from all directions to try to help him do the right thing; the well meaning rape counselor who tells him he is victim blaming (what teen boy even knows what that is?) and her friends who want him to do something, put a burden on is shoulders that becomes very heavy.  Ani's behavior post-assault, which was also very realistic, confused and hurt him.  His pain about what happened and how it changed Ani was well written and seemed very real.
I have read a lot of "issue books" in my two plus years of book blogging, but I don't think I have ever read one that has made me want to talk about it as much as Fault Line did.  This book gives voice to a population that is grossly underrepresented when we talk about sexual assault, and that is the voice of the men and boys who are the loved ones of female victims.   I was deeply moved by a story about rape that was so pro-guy, because I will tell you that I don't see a lot of that when it comes to the subject of sexual assault in YA.  I see a lot of boys as heroes coming into the life of a girl after the fact, but almost none with a male protagonist that is in a current relationship with the victim.  Ben is not a super hero.  Ben is a teenage boy who is smart and while not perfect, has a good heart.  He wants to do the right thing for his girlfriend.  He wants to make her whole.  However, what is hard for him to understand is that this isn't a problem that's simply a jigsaw puzzle that is missing a piece.  His anger toward the aggressors and his deep sadness and confusion about Ani is very real and so heartbreaking.  Also heartbreaking was his belief that he was doing the right thing in trying to manage the situation by himself.  In the end, I think that Ben came to a very hard decision that was as emotional as it was believable.
Fault Line was a book that has stayed in my thoughts ever since I read it.  It was a story that drew me in and completely held my attention.  It was a story that really made me think about the way we include men and boys in the conversation about sexual assault.  It is a book that is important and worthy of place on your book shelf.
I received this ARC in exchange for my honest review.
Find Christa Desir online:
Website
Twitter
Facebook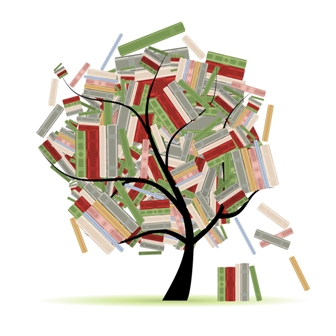 Related Posts