I received this galley in consideration for an honest review.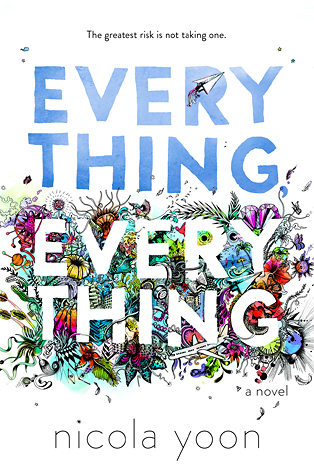 Everything, Everything by Nicola Yoon
Published by Random House on September 1, 2015
Genres: Young Adult
Goodreads


My disease is as rare as it is famous. Basically, I'm allergic to the world. I don't leave my house, have not left my house in seventeen years. The only people I ever see are my mom and my nurse, Carla. But then one day, a moving truck arrives next door. I look out my window, and I see him. He's tall, lean and wearing all black—black T-shirt, black jeans, black sneakers, and a black knit cap that covers his hair completely. He catches me looking and stares at me. I stare right back. His name is Olly. Maybe we can't predict the future, but we can predict some things. For example, I am certainly going to fall in love with Olly. It's almost certainly going to be a disaster.
Everything , Everything was one of those books that really captured how  universally appealing and wonderful a YA love story can be while making me really think long after I finished the last page.  Madeleine and Olly couldn't be more different, but that's the beginning of many great love stories, isn't it? While Madeleine lives in her bubble, she still sees Olly's life from her window and she sees the not so pleasant aspects of the world outside her home.   In truth, Madeleine and Olly are both trapped, and I think that their meeting made them each aware of their limitations. It made them both want more from a life they had previously accepted for themselves.  It was less about Olly's love "rescuing" Madeleine and more about their relationship awakening the idea of possibilities in both of their lives.  Madeleine's life was very managed due to her illness, and her world consisted of a nurse, who was in many ways her only friend, and her mother.  I found Madeleine's mother to be a particularly frustrating character, but in an interesting way.  The teen in me wanted to rage, but the mother in me got it.  Her role in Maddy's life turned out to be more complicated than I first thought, but it was a relationship that brought some interesting things to the table.
I really enjoyed the format.  The book was filled with emails, IMs, drawings, and Madeleine's innermost thoughts.  It made me feel as if I was in the story, talking to her.  This short but intense book benefits from that feeling of being right there because while it is not long, it did not feel rushed.  I think the delivery of the story had a lot to do with that.  Everything, Everything is, for lack of a better term, everything you would want in a love story.  It has compelling characters, excellent motivation, lovely writing, and just enough of that star-crossed lovers feeling to make you loathe getting up out of your chair before you are done reading the end.  I predict that this book will earn a well-deserved place on many lists this year. I know I'm putting it on mine.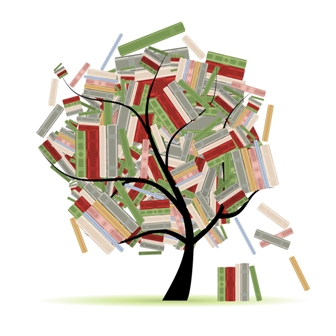 Related Posts