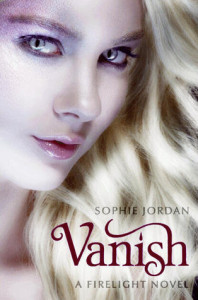 The Firelight Series
(Firelight, Vanish, Hidden)
Author:
Sophie Jordan
Narrator:
Therese Plummer
Performance:
Excellent
Available Now
Marked as special at an early age, Jacinda knows her every move is watched. But she longs for freedom to make her own choices. When she breaks the most sacred tenet among her kind, she nearly pays with her life. Until a beautiful stranger saves her. A stranger who was sent to hunt those like her. For Jacinda is a draki, a descendant of dragons whose greatest defense is her secret ability to shift into human form. Forced to flee into the mortal world with her family, Jacinda struggles to adapt to her new surroundings. The only bright light is Will. Gorgeous, elusive Will who stirs her inner draki to life. Although she is irresistibly drawn to him, Jacinda knows Will's dark secret: He and his family are hunters. She should avoid him at all costs. But her inner draki is slowly slipping away;if it dies she will be left as a human forever. She'll do anything to prevent that. Even if it means getting closer to her most dangerous enemy. – Goodreads
I knew that many people enjoyed this series but for some reason, even though they are on my shelves, I never got around to it.  When I saw the first book, Firelight, on sale on Audible, I decided to give it a try.  Before I knew it I was listening to book three!  The world building in this series is excellent  The differences in the draki culture and human culture provide a point of conflict for Jacinda and her sister as they hide from their corrupt pride.  The love story between Jacinda and the boy who belongs to the Hunters, people who are determined to kill draki, was extremely romantic.  As the series progresses, what is at stake goes way beyond romance.  Jacinda's draki intended, Cassian, plays a major role in the plot, especially in books two and three.  Yes, there is a love triangle, but it was very well done ad I have to admit that I really wasn't sure who Jacinda would end up with, in the end.  I also loved the character development of Jacinda's sister, Tamra, who was a wonderfully three-dimensional character that I ended up really caring about.  I looked forward to listening to these stories every day and I can't believe I waited to so long pick this series up!
The narration was phenomenal.  Having the same narrator for all three books really made me feel like Jacinda was telling the story.  The great voice differentiation and the emotion in the reading made it almost seem like it was a radio play.  Since there is a ton of action in this series and a lot of heart stopping moments, the narration really helped develop that atmosphere.  This series was wonderful, fun, and romantic.  If you have been meaning to read these books, I highly recommend trying them on audio.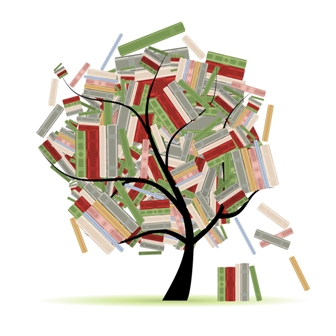 Related Posts